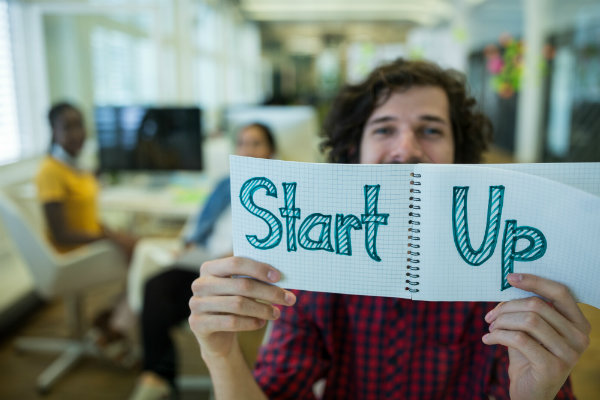 Everyone has to start somewhere, and while some people's luck is undoubtedly significantly better than others, for the majority of people, startups are usually as bootstrapped and painful as possible.
In today's post our mission is to help you minimize, or altogether avoid, the painful traps a lot of startups get sucked into on their endeavor of future business success.
Margins are Too Low.
In the beginning of a startup there is a phase called "proof of concept". This is a very broad "proof of concept" and for some it hits to the core harder than others.
For example, you may actually have a "proof of concept" as a surgeon, if you spent virtually half your adult life in school and clinics practicing for the day you officially receive your license to practice. But if you're someone whom just has a dream of launching a social media agency, a business to consumer service, or virtually any other underwhelming by comparison business model, it's been proven that undercutting your competitors is a tried and true model.
Jeff Bezos, founder of Amazon, has done it countless times in his own business, where he entered into a new industry, and then sold products much less than the competition. The reason for this is not to sell your self short but to build a reputation, and gain momentum.
Most entrepreneurs fail because they then attach their sense of worth with being "the underdog". You're the person that sells $4,000 services for $1,000… And your business slowly suffocates.
The truth is the proof of concept phase is just that, a phase. You are meant to get the testimonials, the happy customers, the great business relationships, and then pivot into making sure your business has enough capital to survive economic recessions, internal issues, savings for your own personal retirement, health care, black swan events, you name it.
Being someone whom prides themselves on being the underdog is holding a blindspot to the pain you most likely will unfortunately incur in the future anyways.
Under Capitalized/Poor Financial Planning.
Now it's hard to see a business "fail on paper", but you do need to have a reservoir of funding, and at least a way to inject capital into your business during "tougher months". The first few months or years of your business and how you handle this battle will be crucial to determining whether you've picked the right industry or not.
Financial planning does not have to be rocket science, in fact, it's pretty binary. Are you keeping receipts organized for tax season? Are you doing all of your business purchases on one single credit card/debit card as not to avoid frustration with tax professionals.
Simple things go a long way.
Having proper banking relationships, and knowing where to get loans can also be helpful during this process. The last thing you want to rely on is the dare we say, egregious or criminal APR rates charged by credit card providers for business purchases. Websites exist that can help you quickly get in touch with direct lenders to satisfy this need online.
No Exit Strategy.
The last thing you might want to consider is where is your exit? What kind of business are you building? Is this a business built off of a fad, or a trend? Is this a business you can pass on to children or sell to business brokers?
You want to know where your exit strategy is not just so you have a target to aim for along your businesses progress path, but you also want a well thought out exit so you know when to stop if the market changes.