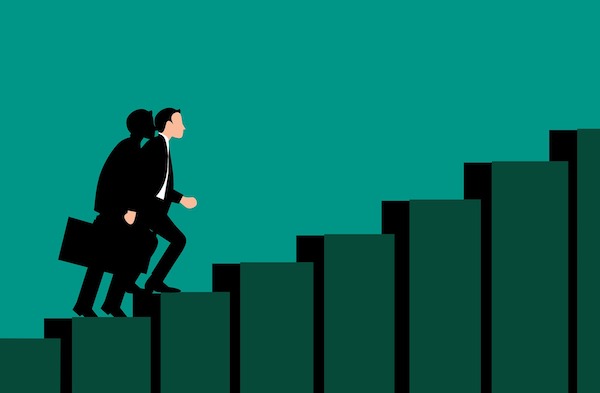 Working in business is a tough game, but it can also be fun and exciting. Alongside this, there are also a huge number of benefits, which include vast career progression, top-level salaries, and in some instances, the chance to travel the world.
Although all these perks sound great, these tend to come a little later into your business. So for those that have just entered the business world, and the ones who've been around a while but want to get further, there are several ways to advance.
Advancing in business.
Now, the world of business is very cut-throat with most people out for themselves, with little interest in those they step on along the way. It doesn't always have to be that way though.
However, in some industries, it is like that, and you can only work to improve yourself and advance that way. After all, it would be slightly foolish to think you can change a whole industry overnight, meaning you'll have to play the game.
The fact that it is an uphill struggle has been widely documented. Due to this, it has been said that a whole generation of managers has been lost at some companies. Don't let this discourage you though, instead help it motivate you as there are things you can do.
One thing you can do is continue to learn and progress, both on the job and academically. You can get an online MBA degree with RMIT, where you can study and advance your business skills in your own time, while still in employment. Continuing to add to your qualifications list is always advantageous and a great start when it comes to advancing your career. Alongside this, there are other ways you can advance your business career.
Getting ahead in your career.
Many hugely famous company owners, from Richard Branson to Steve Jobs, Arianna Huffington and Elon Musk, each claim to have done something unique and out of this world, which saw them progress not only business but the world. While there is a slew of articles, books, videos and talks out there that claim to be able to educate you on how to advance in business, there are only a few key things you need to be doing.
These five rules, outlined below will help you get to where you eventually want to be in your business career.
1. Be Open.
When you work in the business world, the career path you wind up on or taking, may not be the one you always intended on.
You probably have dreams of being at the top of the chain, but the way you planned on doing it may not be working out. Therefore, it's important to see what you like doing within the company you're at and keeping an eye on what other opportunities arise within the company. Maybe you want to take that step up the ladder, but a step to the side could end up providing multiple steps up the ladder in quick succession.
It could even mean leaving companies for these kinds of jobs and progressing quicker, but job-hopping is something you should try to avoid doing regularly.
2. Develop a consulting mindset.
In a world that's caught up in knowing what goes where and where results came from or the 'ROI Nation' as it's been called, companies aren't willing to take major risks like they may have thirty or forty years ago.
Therefore, you have to think like a consultant and go above and beyond when not only selling things into those above you, which will help you show your worth but also when pitching for that promotion. That's the way to think of everything in business, as one big pitch.
3. Change and adapt.
While you've already read on how to adapt your mindset with career progression and how to go about it, this is more about adapting to what's around you. Sometimes managers and bosses will change, and with that so will processes. The important thing to do here is to adapt to what they want; this way you can learn something new and show them you're willing without getting off to a bad start.
If you feel an old way was better, you could always pitch this to them, showing that you care about the business and know what you're talking about.
4. Learn.
Workers need to constantly learn, and while studying is key, learning on the job is too. You should constantly look at your competitors and what other companies are doing too — even ones outside your industry. Don't waste your time doing things that other companies have already discovered don't work. You will find that this will save you time and money.
This could trigger a brainwave for you and then the company, and a big idea could mean a big promotion. It's also important to learn about other jobs in the company, so you know what those around you are doing and how they impact your job. After all, knowledge is power.
5. Be around the right people.
Finally, build a great support network. This doesn't mean sucking up to the boss, but by having the right people around you, it'll make you strong and more confident in yourself and your abilities, while also being good for your mental health. They'll also help to build you up, which is an advantage in this dog eat dog world.
More importantly, if you were to get laid off for any reason, having a strong network could provide valuable contacts in the future, you could pull on to help you in the next stage of your career.
If you're looking to reach the top of your respective field, the road ahead may look long, but by sticking to your guns and following a few key rules, like the ones above, you should be able to stick on the right path and get to where you want to be – one way or another.