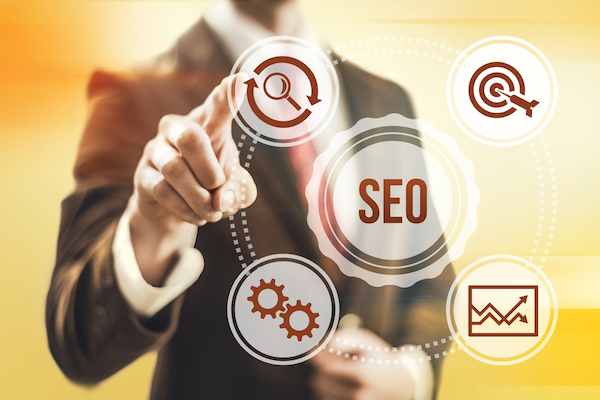 Truth hurts but lets face it: No amount of self worked SEO efforts are going to rank your site the highest not even will your attempts take you an iota way up the Google ranking ladder. 
You know why? If it were that easy, SEO experts wouldn't spend years of learning and practice just to gain a few tips that they would have learnt by reading a few blogs on the internet. 
Look at this: According to a study by AMREF, the top 10 ranked page is 2 years old and those ranking #1 are 3 years old.  
Now listen, these sites make it to top 10 through blood sweat and tears invested by hard working SEO professionals.   
So here is my question to you, how long would it take for your efforts at SEO to finally bring in results? I'm thinking 20 years. Correct me if I'm wrong; but if you agree with me, the one thing keeping your business from taking off is  insisting that you will handle your SEO on your own. 
If you are a serious entrepreneur trying to build a business that will become the next Google or at least the next top 10 Google ranked site then here is why hiring an SEO expert is just what you need for your business to start blasting off like a rocket. 
SEO is Technical.
 Search engine optimization (SEO) is technical. This is the number one reason why you need to outsource the SEO services to experts. 
SEO agencies have dedicated their time and services in learning and mastering the required skills. 
Therefore, if you want to focus on your core business, let the experts handle your work. With their help, you will never regret any bit. They will keep your website ranking all the time. 
Affordability.
Outsourcing SEO services from Premium SEO Melbourne or any other reputable SEO agency will cost you less than doing it yourself. 
Hiring an in-house SEO expert would be expensive for your business. You will need to pay high salaries and incur the cost of buying all relevant SEO tools. 
As compared to an agency, you only pay subscriptions. Most of these SEO companies have their own tools for SEO. 
But if you can afford it, go for it, although I see no need to break the bank while you have a cheaper and more professional option. 
SEO is Not a One Time Project.
SEO is a process. It's not a thing you will do one day and say you are done. It needs to be done every day. 
From developing fresh content to link building, you need to be consistent. If you don't keep on doing it, your website will be outranked by your competitors. 
Search engines favor active websites. They offer internet browsers with fresh content at all times. 
Therefore, if you can't keep up with this speed, outsource SEO services. Let experts who are passionate about the strategies to handle it. As a result, your website will remain on the front pages of search engines as you concentrate on other stuff.. 
Be Up to Date with SEO Trends and Tools.
I earlier mentioned that SEO is always changing. Most of the reputable SEO agencies keep themselves up to date with all of these strategies.
Also, new tools keep emerging in the market. 
For a business whose core purpose is not in SEO, it would be costly and difficult to keep themselves up to date with the trends. 
Parting Shot.
All of the above are some of the benefits of outsourcing SEO to experts. But it's your role to identify the real experts. In the market, there are so many agencies that claim to know what they are doing. Unfortunately, that's not the case. 
Do proper research before choosing any SEO agency. Check their reviews. Know their previous clients and research about their performance. 
Be wise. Outsource only to professionals who can deliver what they promise.