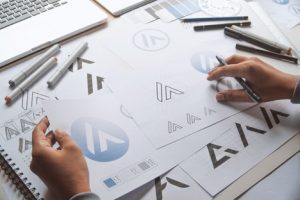 Businesses in 2019 depend a lot on effective communication. They have expert marketers who make complex strategies so that people can engage with the company in various ways. Therefore, a lot of businesses are spending money on creating visual content to attract people, and part of those visuals, a logo has become a must.
A logo is not just your brand, it helps in identifying you and your services. A meaningful and impressive business logo design will serve you many purposes, including getting your brand image instilled in your followers.
For example, when someone searches for Tampa criminal attorney on Google, they are more inclined to interact with a site that has a meaningful and impressive logo.
If you want such a powerful impact, follow these 10 tips to create a meaningful and impressive business logo design.
1. Know your Brand.
Before you get to design your logo, make sure you know your brand throughout. A logo has to be designed keeping in mind your target audience. Write down what your business and brand is all about and then create a logo following these principles.
A logo design tool can be a fountain of inspiration. For example, logo.com's AI-powered logo maker will generate dozens of options based on your preferences and let you choose and tweak whatever looks and feel right to you and what resonates most with your business.
2. The Logo Must Reflect Nature of Your Business.
You have to make sure that your logo fully represents your business. The image and colors you choose should align well with your services and products you intend to deliver. If you take this step seriously, your logo will resonate with your business naturally.
3. It Should Have a Lasting Impression.
The logo design has to have a lasting impression on your clients. It has to be designed in such a way that even looking it for the first time should mesmerize people. To achieve this, your logo has to be unique and must stand out in the crowd of mediocre logos.
4. Make Good Use of Colors.
Colors always play a crucial role in sending out the brand message of the business. For example, if the color of your logo is red, it sends out a message of passion, aggression, and energy.
5. Pick the Font Carefully.
Fonts play an equal part in bringing out the personality of the brand. For example, if you're a children's site, you would rather go with playful and large fonts. If you're a musician, you need to pick a bold font that resonates with your music band identity.
6. Choose The Type of Logo Carefully.
Logos come in shapes and fonts. The type you choose will depend on how you want to send your message out. You could go with a logotype with text only or with a shape that works best for your business.
7. Keep the logo simple.
Logos perform a lot better when they are simple and easy on the eyes. Don't overuse colors and text.
8. It Should Be Attractive in all Forms of Media.
Your brand name will likely be shared on newspapers, social media, and elsewhere. Make sure the design of the logo is capable of making itself feel comfortable in all forms of media.
9. The Logo Should Look Great Even Without Color.
Try stripping the colors away from a logo and it will start to look bland. Your aim with a logo should be that if it appears on a black and white surface, it should look impressive nonetheless.
10. The Logo Should Have a Meaning.
The perfect logo is something that has a message behind it. If you're not sure about that, just look at the meaning of Amazon's logo.