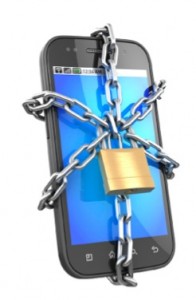 When starting a business, considerable time goes into figuring out how to find a market, create a product or service, and launch. Getting beyond breakeven to generating a profit is the next challenge.
Along the way, often little thought is devoted to how to keep business assets safe because, in the beginning, there's little of tangible value to protect.
In this article, we look at how to use technology safely, limiting potential losses and the need for legal advice too.
Use Technology Safely.
When anyone in the company works with a PC, they need to be using it in a safe manner.
It's a good idea for network administrators to install usage software to restrict what websites can be accessed on the premises. This avoids time-wasting and inappropriate websites being looked at either accidentally or on purpose.
Every computer must use the company's adopted anti-virus and malware protection. This type of scanning software, e.g. Avast, Malwarebytes, Symantec, can find viruses and malware, quarantine what's found, and eradicate them safely before much damage is done.
Use anti-intrusion software to protect the company's network. It will detect intrusion attempts, block any that occur, and avoids a hacker stealing the business' intellectual property.
Avoid Losing Company Data.
The mindset needs to be: What would happen if our data stores were wiped out at the office? Then create sufficient protection to recover from such an eventuality, so the company could survive it.
Performing on-site backups is essential but there also must be ones kept off-site too. These can be on physical storage or backed up in the cloud.
Business cloud storage offers greater capacity, faster speeds, multiple file versions to roll-back to a previous version of a file, and more. Data can also be encrypted at the cloud service to protect it from intrusion and viewing if accessed improperly.
Get Legal Advice.
Various legal agreements, business contracts, and employment contracts must be created by a lawyer who's experienced in drawing up these types of agreements. Not every law firm has the depth of people to satisfy the wide range of requirements that their clients' need.
A law firm is going to regularly recruit for specialist lawyers to ensure they have the right talent on board to satisfy every client request. Given the variance in the type of requests from clients, finding the best person for specialist in house lawyer jobs is very important and solves this problem.
Just having a law firm representing the company's interests provides reassurance that the business is set up to avoid obvious potential legal issues, so the management team can focus on running a smooth operation.
Employee Handbook.
An employee handbook contains a set of rules and expectations for the employee. It essentially lays out the do's and don'ts, along with what is expected from the employee and what the employer agrees to offer.
By having these types of documents provided to each employee, it makes clear what conduct is acceptable and what is not. Then no one can say that they didn't know or were not informed.
For companies just getting going, doing things right from the beginning makes business life much easier going forward. Otherwise, what you didn't do correctly early on can come back to bite you later.