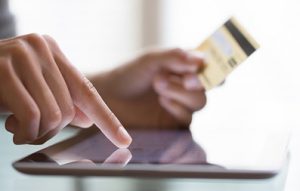 As a nonprofit organization, it is immediately understood that you are not after monetary gains. Yet, despite the fact that your organization does not aim to gain profit, it still has financial needs and expenditures.
Therefore, being in a world massively overhauled by digitization, it's only wise that you digitally optimize your financial process. One of the methods to do this is to get a payment processor that does exactly what you want.
You may have your doubts on the idea of a nonprofit organization needing a payment processor. Well, that is why we are here to tell you why you require one.
You will need to accept donations.
As a nonprofit, it is, without a doubt, recognized that a huge source of your operational expenditure would be sourced from donations. In a digital universe, like the one we live in today, you cannot ask donors to go across the globe to make donations. What then is the internet for, just Netflix?
Absolutely not, just about anybody can make donations to your cause if you have the right nonprofit payment processing services. It would be a lot easier both for you and your donors if you had someone to process your receivables for you. Many processors accept donations from the US and other countries in different currencies and seamlessly transfer them into your non-profit account.
Collecting membership fees?
As a nonprofit, we understand how much support you need, both from your donors and members. It is normal for you to require your members to shoulder a slice of financial responsibility, to keep operations fluid. That is also the reason why you need to collect membership fees on a timely and effortless manner.
Many nonprofits require members to part with monthly or annual payments as a financial reinstatement of their commitment to the project. Not all of your members would be comfortable paying these membership fees via check.
This is why you will critically need nonprofit payment processing, to enable an easy way for your members to pay their dues online with a single click. Yes, life should be that easy, shouldn't it?
Income Revenue Opportunities.
Many nonprofits are actively engaged in the e-commerce sphere today. Therefore, it is possible you could have an online store for your nonprofit where you sell some of your merchandise. People coming online to buy these goods will need to make a payment, and you will need a reliable method to process them for you.
You don't want them queuing up in front of your office to make a purchase. With payment processors, prospective buyers can easily buy your merchandise and pay online at their convenience.
You can even sell your tickets online too and get seamlessly paid in an instant. This system can also be used during your fundraising events.
For example, Acceptiva is a leading online payment processor for nonprofit organizations. Acceptiva gives you the flexibility, seamlessness, and security to receive online payments for your nonprofit. Get payment solutions perfectly optimized to the needs of your organization.