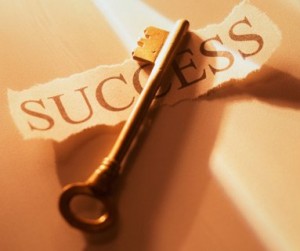 When you're a small start-up, there are a number of challenges you'll face along the way. The majority of start-up businesses fail within their first five years, while many fail in the first year of business.
So, how can you improve your start-up's chances of success? Here you'll discover some key tips to follow.
Understand your funding options.
One of the key challenges for any start-up is cash flow. Not only do you need some level of capital to start the business, you also need funding to carry you through the quieter periods.
When you're building up a business, it can take time to bring in a healthy number of customers or clients. This means there could be times in the beginning where you'll make very little some months. It can therefore be a good idea to look at funding options such as unsecured business loans. This will provide you with a lump sum you can use to tide you over those initial quieter periods.
Ensure you market your business.
If you want your business to grow, you're going to need to attract lots of new customers. When you first set up the business, nobody is going to know you exist unless you market yourself.
There are lots of different marketing methods out there. So, it's worth doing your research to see where your target audience can mainly be found. For example, are they likely to be on Facebook or Instagram? Different social media channels attract different audiences. Try and market your business in as many channels as you can for maximum success.
Bring something new onto the market.
These days, there is a lot of competition regardless of which industry you're entering into. So, if you want your small business to thrive, you'll want to make sure you're bringing something new onto the market.
It might not necessarily be a new product, but it should at least be something different to your competitors. It could be lower prices, or maybe you donate some of your profits to the local community? Anything different you can offer is going to help you thrive even in the most competitive markets.
Provide exceptional customer service.
Finally, a great tip to increase your chances of success as an SME is to ensure you're providing exceptional customer service. The better you treat your customers, the more likely they are to come back. It will also increase the chances of them recommending your business to friends and family.
Overall, it can be difficult to ensure your chances of success as a start up business. However, the tips above can certainly help you to protect your business throughout it's first few years. Remember, the more you plan ahead, the better prepared you'll be if any obstacles do present themselves