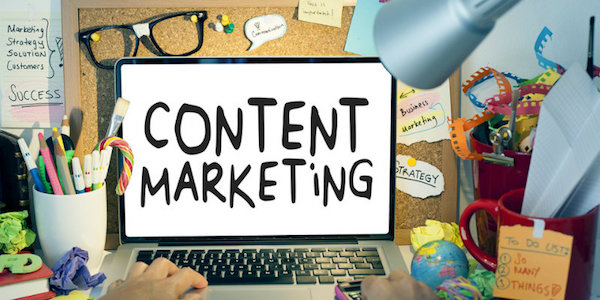 by Mike Bird, CEO and co-founder of Social Garden
Whether you've just secured your first graduate role or you're looking to boost the numbers of your own business's social media accounts, we can all agree that without experience, social can be scary. In fact, up to 40% of us are unsure if our efforts on social are even working. You want to know how to improve social media engagement, but you don't even know where to begin.
Sure, we all have Facebook accounts. Maybe even Instagram and Snapchat. But social media marketing is worlds apart from consuming. How do you create the perfect post? Am I allowed to use user generated content? When's the next Facebook algorithm going to flip everything on its head? These questions are all answered with a robust social media content strategy.
Mistakes are bound to happen here and there. But the best thing that you can do to prepare is to learn from them — and from those of others. So I've gathered a few of the most common mistakes for social media marketing newcomers, so you can learn what not to do. 
1. Pushing the Same Posts Across Your Platforms.
So you've heard that you should be on all the major social platforms. But who has the time to create four or five content schedules? Surely it's smart thinking to just use the same content for all of them, right?
Not quite. Doing that will likely get you punished for duplicate content, and you'll see low engagement due to the Facebook algorithm and other platforms' similar formulae. Plus, you'll irritate those loyal audience members who follow you across multiple channels.
But I get it. Time is money. So rather than creating separate content each time, just tailor it to suit each platform. Say it's a new product announcement. You might do a teaser video on Instagram stories, a boosted post on Facebook, a short one-line post on Twitter, and a more in-depth media release style piece for LinkedIn.
2. Being Too Scared to Share Others' Content. 
Sharing someone else's post — especially a competitor's — can seem counter-intuitive. But in fact, it's all part of adding value for your audience. If it's relevant to them, or if they'll find it interesting, educational, entertaining or insightful — go for it. Plus, curated content a great way to get in front of people who aren't your immediate followers, grow your following, and ultimately spread your brand-centric content to a wider audience base. Win-win.
User generated content is also an amazing source of material relevant to your audience — because they made it! And the results are hard to argue with — user generated content can boost organic engagement on your posts by up to 28%. This can be anything from sharing pictures of your customers wearing your items, to review videos, tutorials and more. Just make sure that you're always crediting the photographer, and that you always ask permission to share.
3. Avoiding Video Because It's 'Too Hard'.
So many accounts shy away from video, because it's perceived as technical or expensive to produce your own. Even though everyone knows video can do amazing things for your social media marketing, and is particularly championed in regards to the Facebook algorithm, often smaller businesses just don't want to put in the effort.
But social media users are demanding more video from the brands they follow. In a recent HubSpot survey, 68% of respondents said that a short explainer video was their preferred way to learn about new products.
And when it comes to producing videos for social media, a little can go a long way. Brainstorm a list of topics you want to cover, and the format you'd like to do them in—whether that's a short interview, an explainer, even an animation.
You can even book out a videographer by the half-day, and they will be able to advise of any add-ons your content will need, like a microphone or effects. Remembering that 85% of mobile users will watch your video without sound, it's wise to include some subtitles or text overlays to reinforce your message.
Bonus tip: make sure you upload your video content into the platform itself, rather than just link through to YouTube. Social content business Buffer noticed almost a 50,000 leap in average views by making this one small change.
Conclusion.
Unfortunately, there's no one-size-fits-all approach to increasing your engagement on social media. But there are a few tried-and-tested strategies, like the ones I've listed above, that will certainly get you on your way to improving your numbers.
The important thing is to start trying — once you've found out what resonates with your audience on each platform, you'll have the confidence to move forward with a social media marketing strategy that works for your business.
Mike Bird is the CEO and co-founder of one of APAC's fast growing marketing cloud agencies, Social Garden, which specialises in the enterprise property and higher education markets. As a demand generation thought leader, Mike contributes to publications such as Social Media Examiner, Social Media Today and Yahoo! Business Advisor on the topics of social media marketing and lead generation.