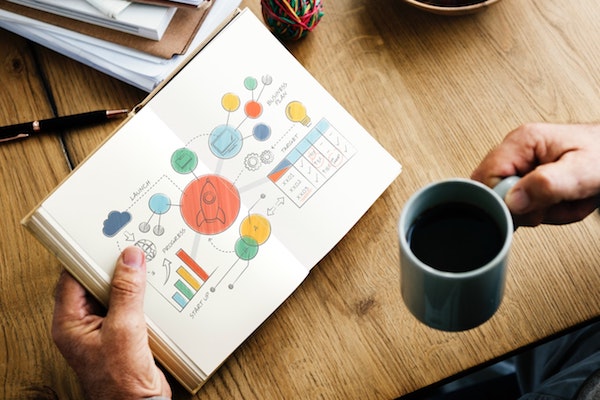 Running your own startup is a unique experience that prepares you like no other for an entrepreneur career path. Startup businesses are often the trailblazers of our times, daring to venture into niche industries and come up with new concepts. Yet being bold will not guarantee success on its own – and this is why most startups nowadays are bound to fail.
Amidst the intense competition to be among the few that make it into the corporate world, how can you ensure that your startup has the right foundations to make it go the extra mile? You can start by avoiding these common mistakes.
Plan ahead.
Building a startup from the ground up is often associated with a more laidback attitude, one that puts too much emphasis on talent and having the right idea at the right time rather than grinding away every day to make it work. Yet this is one of the biggest mistakes you can make: it is much more effective to adopt a hard-working approach from the very start and never skip the planning stage. A creative idea may indeed be the backbone of your company but, according to research, 42% of startups fail due to an unrecognized lack of market need, while 29% fail due to lack of funding, 23% because they hired the wrong people and 19% due to their competition – all of which are aspects that require solid and constant input from you.
Crunching those numbers and researching the market to come up with a solid plan, including how the financial aspects will roll out, is what will make it work – or not. Coming up with an organizational schedule and different scenarios where you thoroughly examine how your company will proceed with different amounts of funding or varying degrees of success is the mark of a truly devoted businessman. It might seem more tedious a task than simply running with the creative concept you had in mind, but planning ahead may save you from a lot of hiccups down the road, as you will always be prepared and ready with a plan B.
Don't underestimate compliance with regulatory requirements.
Just because your company is a startup that currently employs three people – including yourself – does not mean that it is too small for regulatory rules. Take for instance the new EU General Data Protection Regulation that came into effect on May 25, 2018 and imposed strict obligations on businesses regarding data privacy. Ensuring GDPR compliance encompasses a lot of hard work, using up time and money to discover and classify different types of data in order to protect them accordingly, as well as implementing technical cybersecurity measures like data pseudonymization to successfully prevent hacker attacks.
You might think your small startup is too small for the GDPR, but think again: according to the rules laid down by the Regulation, any US-based business, regardless of size, may fall under its scope if it offers products or services to people on EU soil, or even simply monitors their behavior. And the price for violating your obligations under the GDPR? A hefty fine that can go up to €20 million or an impressive 4% of the company's yearly revenue.
Don't launch before you are ready.
There is nothing worse for an entrepreneur than a networking or funding opportunity that is missed because you are not ready to follow up on it. Before you go public with your idea, and especially before you seek out investors, make sure you have moved far beyond the initial idea phase into something more tangible that your supporters will be able to relate to – and that they can actually invest in. There is no use for a brilliant idea being shared when you are not in a position to accept funding just yet. The same is true for every stage of your company's lifecycle – before you launch or expand, make sure that you have the resources to take on the prospects that will come your way.
After all, it is not certain whether you will have the chance to impress those same people again, so why let it go to waste? Knowing how you will be investing the next round of funding you get or having an immediate comeback when a new network acquaintance asks you how they could get involved with your project will not only enable you to do the best you can with the opportunities you get, but it will also show that you are serious about your job – and you will be equally serious about keeping your investors or your clients happy.
Hire the right people.
Finally, as with every company, having the right people on board can be tremendously important for your financial success. Choose people that reflect the work ethic that you want for your startup and fit into your vision for the company. In that way, you will make sure that the people working for you are going to give it 100%, as they will share your values and dreams for your startup. Always remember that startups' contribution to the real economy is often underestimated. According to research, there were a whopping 3,105,875 jobs created thanks to startups that were less than a year old.
Running a startup is exhausting, as you often have to do almost everything on your own, from liaising with vendors to approving marketing ideas. Making sure that you steer clear of these very common startup mistakes can go a long way towards ensuring the success of your new company.