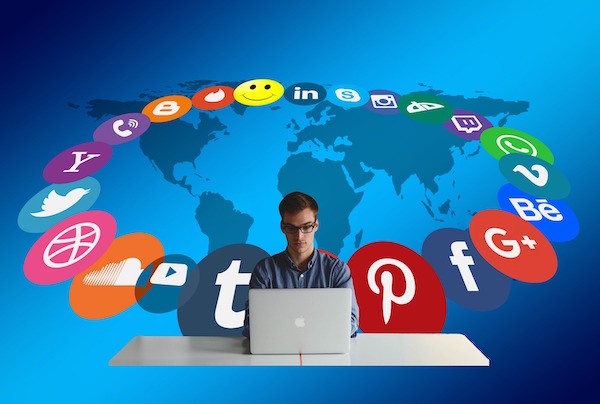 Your social media accounts may already be a hive of activity, but these platforms are challenging because it is so very easy to be 'Insta-famous' one day and then completely forgotten the next. You can't rest on your laurels when it comes to digital media, because your followers will grow tired of an account that keeps publishing similar, boring content.
This year, add some excitement to your social media posts with the help of the suggestions arranged below – designed to help you boost your social media engagement and your brand's value and character.
Find Your Voice.
Social media users are not interested in self-promotion, marketing or advertising – even if it has worked in the past, users will unfollow accounts that are blatantly trying to make a financial profit through social channels. Instead, take a moment to think about how your account is coming across to people on each platform. What makes you unique? It could be your sense of humor, sarcastic hashtags or a cute plush that you put in the corner of every picture; these things will build a narrative around your latest pictures and videos.
Always Use a Social Media Content Manager.
There are so many social media content management platforms that the only problem you will encounter is which to utilize. These are essential to all professional social media practitioners and there's no reason why you shouldn't use them, too. Key benefits of using a social media content manager include:
The ability to plan content weeks (and sometimes even months) in advance.
A detailed analysis of your current social media likes follows and tags.
Insider information about when is the best time to post.
Algorithmic analysis of which hashtags will be more successful than others.
Don't be Afraid to go Live.
This one is simple: going live will help your followers connect with you on a deeper level and it will also help you reach new audiences. Going live shows people your authenticity and 'vibe' on a whole new level, which will be beneficial to your account. It may seem a little daunting at first, but once you have tried it out once or twice, it will seem completely natural. So, build up the courage to go online with your answers for your audience to show off your confidence and transparency to all of your followers.
Try New Things.
Don't be afraid to pioneer photographic styles, methods of interaction or just new groups and pages on social platforms. Trends within the world of social media are ephemeral, so take advantage of what you can do and brainstorm ways to start a new craze, rather than imitate social media accounts with a lot more followers than you. One recommended way that you can attain bespoke advice is by consulting a professional web design company and asking them to assist you with social media campaigns, in addition to website and SEO strategies.
Create Genuine Connections.
The clue is in the name: 'social media'. However, so many people just ignore opportunities to chat with similar businesses and neglect the chance to start a community. Here are a few simple ways to be more 'social' on these platforms:
Create a group for all the accounts similar to you and share posting tips, ideas and queries.
Get involved with influential social media accounts (people with a lot of followers).
Make your posts interactive with questions, games, and free giveaways.
In just a few small changes you can enhance your whole social media strategy, so why not give it a go yourself and wait to see how your engagement levels soar.