by Jessi Duffin, Director of Creative Operations for Big Leap
Whether your business is online or has a brick and mortar location, there's no escaping the power of online reviews. Customers are turning to the internet to get advice on where to eat, where to shop, where to get their hair done, and even where to go to the doctor. Companies who have the strongest and most positive online presence will usually beat out the competition by a long shot.
These online reviews are so important, some shady companies are choosing to slander the competition by writing negative fake Google reviews. If your company has been a victim of fake reviews on Google, is there anything you can do about it?
Though the process can be complicated, yes, there are ways to get rid of fake or negative Google reviews. Keep reading to learn more about how to remove fake Google reviews.
How Do I Remove Fake Google Reviews?
There are many ways to attempt to remove fake Google reviews. You can start with the first method, and move on to other methods if the first efforts are not effective.
Method 1: Flagging a Review.
The first way you should try to remove fake reviews on Google is to flag the review. You can find the review on your Google business listing, then request for Google to remove it. You'll choose from a list of reasons for removal before submitting the request.
Method 2: Dispute a Review.
Google has a list of guidelines for online reviews. You can dispute a review and Google will take it down If a review is classified as:
Spam
Off-topic
Restricted content
Illegal content
Terrorist content
Sexually explicit
Offensive
Dangerous
Impersonation
Conflict of interest
Method 3: Ask Customers to Delete Reviews.
If you're not able to get a review removed by flagging or disputing the content, you can simply reply to the customer and ask them to take the review down. They may not comply, but it's worth a shot!
Method 4: Delete Outdated Reviews from Search Results.
Once a review has been deleted, it may still show up in Google's search results. Make sure to get rid of reviews in Google's search engine by submitting a request to remove outdated content. This will get rid of it completely.
Method 5: Bury Fake Reviews.
If all else fails, it may be time to switch your approach. You may not be able to delete the fake review, but you can bury it from showing up as a top search result. Use online reputation management to flood your search results with real, positive reviews.
How Do I Report a Fake Google Review?
As we mentioned above, you can report a fake Google review in several different ways. The two most popular ways are by flagging a review or by disputing a review. You can flag a review by going to your Google review page and clicking the flag button directly on the review you want to get rid of. You can dispute a review and have it taken down if it does not adhere to Google's guidelines. Google will take down any reviews that are spam, off-topic, offensive, dangerous, or otherwise inappropriate.
Can You Remove Google Reviews?
While you can not remove Google reviews as you please, you can flag or dispute the review to get it taken down by Google. You can also ask the reviewer themselves to take down a bad review.
This can help boost your online reputation and bring in more customers. However, there are some drawbacks to deleted online reviews. Most customers are suspicious of companies that have a flawless reputation, so make sure you don't get rid of every review that mentions anything negative. Instead, it may be best to reply to these reviews and try to fix things with the customer. They may even update a negative review and make it more positive if you're able to satisfy their needs.
Can I Edit My Google Reviews?
Anyone can edit a Google review they've written themselves. However, a company cannot edit someone else's review of its business. Instead, the company can ask the customer to edit their review, or flag or dispute the review with the hope of Google taking it down.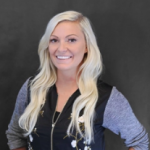 Jessi Duffin is the Director of Creative Operations for Big Leap, a Digital Marketing Agency located in Lehi, Utah. Her team specializes in content creation, graphic design, web design, web development, product design, and various creative services. They help enterprise clients and small businesses with SEO, Content Marketing and Reputation Management.