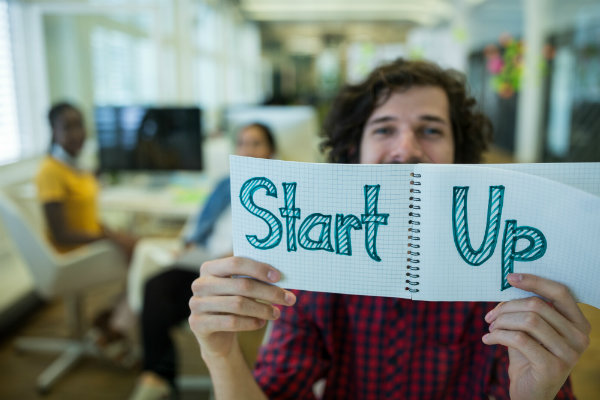 by Uday Tank
Being in debt might be burdensome, especially when the sum you owe is hefty. The thoughts of when and how you would clear your financial obligations are always going to keep flooding your mind. And if you don't cut yourself some slack, you may never be able to concentrate on some other relevant aspects of your life.
It is true that many lenders consider the creditworthiness of a business as being synonymous with the personal credit history of its owner. So, if you have a bad personal credit history or a hefty amount of existing debt, you might struggle to qualify for a business loan, which makes it almost impossible for you to start your business. However, if you are one of the several millions of people who carry a significant amount of personal debt, or poor credit score, that doesn't spell the end of your business dreams.
You may consider these alternative funding solutions if you are struggling with personal debts.
Build your credit slowly.
Being in debt doesn't necessarily mean you won't qualify for any business loan at all at first. However, it could mean that the loans available to your business – albeit at the start – offer only a small amount of starting capital, at a higher interest rate, and over a shorter period. However, if you are able to gradually build your business with this little you were able to get at first, and you show fiscal responsibility with it, you may unlock greater business loan opportunities. Remember, the target here is to slowly build your creditworthiness into achieving a bigger loan. So, you have to do everything within your power to ensure that you are able to kick-start your business with whatever little loan you qualify for at first. This could mean adapting your business to have a lower overall starting financial requirement.
It is very important for you to also build your personal credit history, together with building your business creditworthiness, so that you would qualify for that big loan. You may adopt IVA in paying your personal debts which would help take the pressure of debt off you. In order to fully exploit this scheme, you should get the best IVA-advice from an insolvency practitioner.
Consider asset-based debt financing.
If you need a start-up capital to fund your new business, you may embrace this method of raising the required funds. If your business involves production, and the use of equipment, you may seek an equipment loan, which allows you to purchase the tools and equipment you need to start your business without necessarily disclosing your personal debt. Also, if you are a service provider, you may look into accessing accounts receivable financing. Each of them is considered an asset-based loan, which means they are being used to procure an asset that can be used as collateral.
Reach out to an investor.
Even with the most strategic business models and innovative financial approach, some businesses generally require hefty startup costs, which means, bootstrapping and asset-based loans might prove abortive. In a scenario like this, you might want to partner with an investor who has the right financial resources to fund the business. Of course it might be difficult finding an investor that is willing to take up the risks of the business on your behalf – and doing so, may require that you give up a significant ownership stake in your business. But if it's the only option you have, you might want to consider it.
Let your audience invest in your business.
When you have personal debts to deal with, starting a business might be challenging, and it may require you thinking out of the box. Sometimes, the ultimate solution may not come from your friends and family, financial institutions, or angelic investors; instead, it might come from the immediate audience you seek to serve. If the business you are about to start is in a niche that already has a thriving community, this might work in your favor by crowdfunding your business through platforms like Indiegogo or Kickstarter. This will send the word out about your new startup while slowly building up the capital you need to begin – one small donation at a time.
Apply for Grants.
This is the closest thing to "free money" an entrepreneur could ever get. Although, grants are highly competitive and limited, it is worth a try. Grant programs offer you an amount of business funding without any expectation of repayment or equity ownership. Keep in mind, though, that grants are niche-specific, so you need to understand that not all grants are available to everyone, and you can only apply for the ones in your field or niche.
Uday Tank has been working with writing-challenged clients for over five years. His educational background in family science and journalism has given him a broad base from which to approach many topics. He especially enjoys writing content after researching and analyzing different resources whether they are books, articles or online stuff.