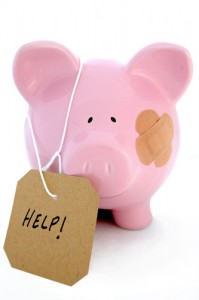 So, you've decided you're going to go full force into a new hobby. Maybe you've always wanted to create amazing art but you've never splurged on the art equipment that you need to build your artsy sanctuary. Maybe you've entertained the idea of making music in your spare time, but you haven't yet shelled out a couple thousand to put together a small home studio setup. Or, maybe you're interested in carpentry or fixing up cars, but you need more tools to really have a go at it.
If you're looking for ways to fund a new hobby without dipping into your own bank account, you're probably already familiar with the typical routes of applying for a typical bank loan or credit card. Those are certainly feasible options if you have decent credit and are responsible and financially stable enough to successfully make repayments on schedule.
However, not all aspiring hobbyists have the ability to be approved for a bank loan, and some simply don't need a large loan to cover the relatively minor expenses that will come with getting the gear and provisions needed to facilitate a decent effort into learning and mastering a new craft. With that said, here are four quick tips that can help you get the funds you need to get started:
1. Personal Instalment Loans.
You can find online installment loans that will provide you with up to $2,500 at reasonable interest rates. The only catch is that you should be prepared to repay the loan on a relatively short-term basis. This is a good option for someone who doesn't have great credit but can show proof of income. Generally, short term installment loan amounts that you can get approved for will vary from $100 up to $3,000 for those with good credit. As long as you're 18 years older you can apply for these loans online in minutes and receive approval on the same day.
2. Crowdfunding.
Crowdfunding platforms like Go Fund Me give you the ability to collect donations to support any cause, including a new hobby that you've been wanting to get into for a while. Keep in mind that the funds won't come in automatically – you'll still have to create a convincing description page for your crowdfunding project which tells your story and explains why you're trying to raise the money. While it can be difficult to get people to donate towards your hobby, with enough social marketing and pushing the issue, it can be done.
3. YouTube as You Go.
YouTube is another option for funding your hobby if you have the patience to wait for your first check and you don't mind having an online persona that is visible to the world. With this method, you'd simply record yourself doing your hobby and upload informational videos about it to your YouTube channel, and then use the advertising revenue to upgrade your gear as you go.
4. Leverage Your Online Branding for Free Samples.
As a bonus tip: many companies will even send you free products in exchange for a review once you get a decent number of subscribers.