Reasons Your Business Needs An Online Presence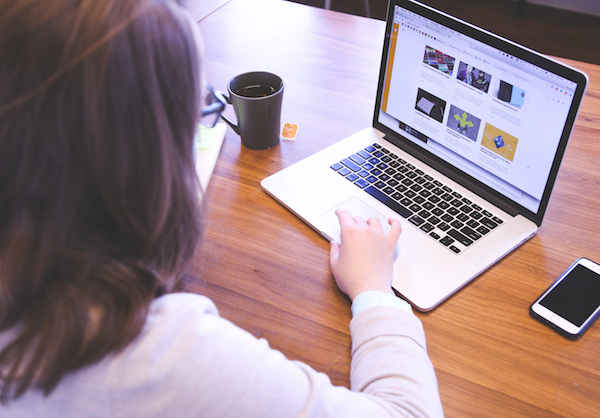 We all know at least ONE person for whom we can vouch for their proficiency without batting an eyelid. Some of us would even swear that if this hairdresser can't style your hair to perfection, no one else can! Yet, why does it seem like these 'excellent businesspeople' are finding it impossible to scale up or increase their clientele?
Or could it be, that YOU are that person?
Whether it's your friend who needs extra visibility, or yourself; one crucial step to growing as a brand in this digital world is to establish a strong online presence. If you're still wondering what is being online? brings to the table that traditional word-of-mouth marketing cannot, then you need to read on, while we all get educated, right?
Exposure to the Right Target Audience.
By creating an online presence for your business, you increase the chances of people who are looking for exactly the sort of services you provide, to find you. More so, when you state your location, people within that vicinity can find you and patronize your services.
Social Engagement with Clients.
One perk of your business being 'alive' on the web is the extensive potential it affords you to both meets with new clients and engages socially with existing clients. This move usually exudes warmth to your customers- and makes your business feel like home! Often, a new client who has been interacting with your business page feels like no stranger when they get into the same room with you because the virtual world has become so real! Pictures and videos make moments easier to capture (e.g. a new hairstyle you just made on a client or a breath-taking dress made by you) and resonates well with lots of clients. It encourages people who then have similar needs to try out your services.
Online components make businesses grow at an astonishing rate because of the merger between people's work and social lives. Now, you can, for instance, make use of influencer marketing, where you pay someone who has garnered enough influence on social media, say Instagram; to market your products by either talking about them or using them. You can learn more about influencer marketing at tapinfluence influencer marketing, as this is one potent means of increasing awareness and patronage for your brand.
It Makes It Easy to Showcase New Products and Services.
When you add on a new product or service to your delivery range of products/services, one quick way to test run it, or know how acceptable it'd be to your clientele, is to display it online. Metrics do not lie, and you can see via the number of views or post engagement on social media/ on your website if the vibe is positive or not. That way, you can make all necessary adjustments before launching a new range of products or services, tailor-made to fit your clients' needs.
It Provides Better Awareness of your Competition.
As many businesses are taking over the digital landscape, you will find players within the same space as you on the web, and your goal is to place your own services at a point where clients reach out for you, before reaching out for others. Putting your business online helps you compare your metrics with that of other businesses, and gives you insight on what to improve, so as to edge out your competition.
Influencer marketing also helps in this regard and can be the game-changer for your brand. You can find more on influencer marketing at tapinfluencer.com.
Give your business a better chance at growth by setting up an online business.

Young Upstarts is a business and technology blog that champions new ideas, innovation and entrepreneurship. It focuses on highlighting young people and small businesses, celebrating their vision and role in changing the world with their ideas, products and services.