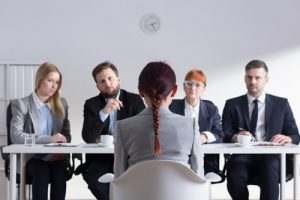 Finding a job can be a challenging process. How do you show a prospective employer what you're worth and secure the job?
Here are four useful techniques to use in your next job search – whether you're looking for positions in tech companies in San Francisco, in Seattle, or in NYC, you can always use our techniques below.
Be prepared to fit in.
A job application should tell a story about how your skills and experience are the right fit for the company in question. A future employer is looking for very specific traits in a new hire. You need to fit into the existing company culture and have skills that suit whatever vacancy they have. After all, there will be a large number of applicants vying for the same spot, and that spot has specific criteria. Research the company and the position to ensure that you are meeting their particular needs.
Demonstrate 'soft skills'.
Most workplaces, while they do value qualities like ingenuity and independence, are more concerned with collaboration and soft skills. Teamwork, a positive attitude, and strong interpersonal skills are far more highly valued in the modern workplace. Demonstrate that you possess such skills in your application with concrete examples. You should also prepare examples to offer up in an interview. Think of instances in your current job where you showed resilience, empathy, or good conflict resolution. You may also have opportunities to hone these skills outside of work.
Write a great resume.
A resume needs to make a good impression fast. On average, recruiters receive over one hundred applications for every job advertisement. Recruiters quite simply do not have a lot of time to read your resume. My Perfect CV suggests that recruiters and prospective employers choose whether to put an application on the 'interview' pile or in the recycling in a mere six seconds, which is why utilizing their CV builder is so crucial.
Ultimately, being able to capture your skills, strengths, and experience in two pages or less is the best way to show recruiters and prospective employers that you are the right candidate for the job. They further suggest that the consistent formatting, error-free grammar and spelling, and logical organization remain essential features of an impressive and successful resume. A resume and well-written covering letter affords you the opportunity to offer concrete examples of your skills. It also gives you the opportunity to demonstrate that you can be meticulous and put together an error-free document. One of the fastest ways to have your job application rejected is to allow a spelling or grammar error to creep in. This suggests that you did not care enough to check your resume before submitting it.
Give a good interview.
The secret to a good interview is to be prepared. Ensure that you research the company thoroughly and think of possible questions ahead of time. Consider why you have applied for the job, why you are leaving your current role and what you have to offer the new company as these are consistently popular questions. It is also likely that they will ask if you have any questions of your own, so prepare a thoughtful question to ask in your interview. Speak slowly and maintain an open and confident posture.