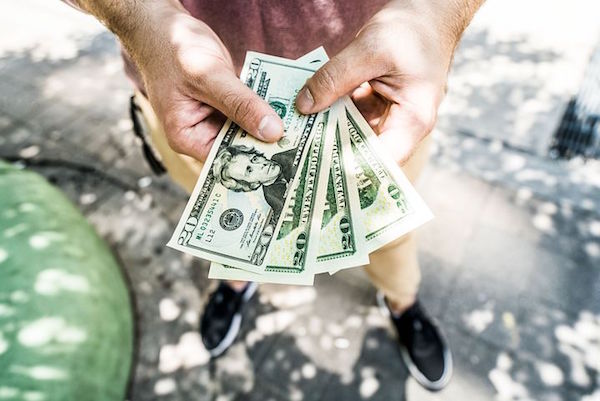 It's never difficult to get lenders who are willing and capable of financing your real estate investments in San Diego. Many individuals are always on the lookout for investors to lend their money to and make good profits in interests. Also, some companies operate as commercial lenders willing to provide the money you need to boost your project. However, no matter how interested, willing, and capable, these lenders are, you as the borrower must be very careful. There are many factors you must consider while choosing a hard money lender.
No matter how enthusiastic you are about the real estate investment, get a suitable lender who'll fund your business. Let's see some of the things you must use as a criterion to decide who to choose.
1. Fees.
We all know that lenders charge points and interests on loans. However, there are other hidden fees you may not know exist until you've collected their money. Therefore, it's best to find out all the charges they'll levy on the loan you're receiving. Some lenders charge for processing, appraisal, credit, documentation, inspections, etc. If you are not careful, lenders junk fees can make up one point or even more.  So, once you've determined these hidden fees, be sure that you can pay for them. If they're more than you plan, look for another lender.
2. Prepayment Penalties.
Before deciding on the lender to use in San Diego, you have to find out if they charge penalties on prepayment. If they do, calculate the penalty and find out how it will affect your loan cost. Do this on different timing situations and know if it's acceptable or not. If you find out that the penalty will increase the cost of the loan excessively, don't use the company.
3. Terms Accuracy.
Don't be deceived into using a lender due to the initial quote. Before you make this decision, ensure that they've added everything and not likely to change it during the closing. This is why you have to uncover everything from the beginning to avoid discrepancies. Many lenders start with one quote and close with a different quote. Make sure the whole process is clear to you. Don't bite if you don't know every necessary detail. Remember, you mustn't allow a lender to rip you off.
4. Don't go for the cheapest only.
Many investors make the mistake of focusing on where they'll get the lowest interest rate. While it's important to get it, it may still be a bait to hook you into bigger charges. Before you do your demand draft, try to study the underwriting process. Communicate with your lender and ask them to clarify the process so you'll know what to expect. Don't forget; these loans are very risky, and no matter what, you'll pay for it. Therefore, be very careful.
5. Personal Guarantee.
This is another factor you must consider in choosing your lender. Find out if they require a personal guarantee. Some people are afraid of providing this requirement. One thing to note is that if you're willing to risk something, your loan costs will be low. However, remember that loans are risky too. Even if you put up your personal assets as a guarantee, make sure you withdraw them as your worth increases.
6. Loan-to-Value.
Your LTV determines the cost of points and interest rates which your lender will charge. However, before you provide any leverage for the loan, find out how the lender determines value. Check if it is the value of the real estate at purchase, is it on the price of the property, or is it the value after you've renovated the property. The reason to find out is that it will determine the loan amount and the rates you'll pay.
7. Financing Offer.
Another factor to consider is if the lender will finance your project from the beginning to the end. Many lenders will not take care of all the project costs. Some will not allow it, while others will require no money from you at all. You must determine what the lender is offering in this aspect before you bite. Remember, if there's no room for one hundred percent financing, you'll have to use your money or go for secondary financing.  Therefore, don't choose a lender who'll not give all if you don't have another option. On the other hand, if you have a secondary source, pick a lender who allows for gap financing.
8. The Power Behind The Lender.
This may sound funny, but you have to determine who your lender is and the power he/she wields. Some of the people you meet may just be an ordinary broker. Find out if your lender has a portfolio or not. The reason is to be sure that your lender can take decisions on the loan of things becomes bad.
Conclusion.
You can find many lenders in San Diego but first, consider some important factors before choosing anyone. Don't focus on the cheapest offer but do your research before you draw a DD. Don't forget; loans are risky and no matter what, you'll pay it back with interest.