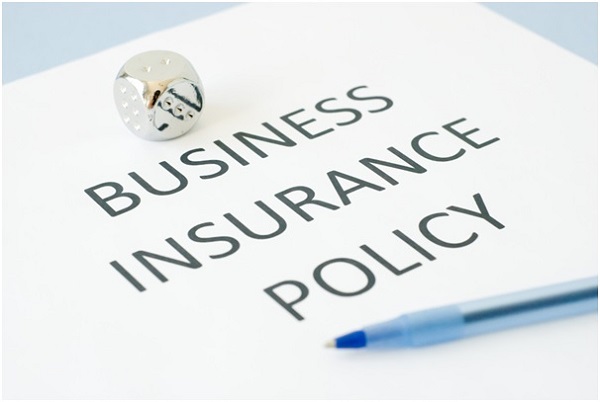 by Gary A. Barrera, partner with law firm Wendel Rosen Black & Dean LLP
Starting and running a successful and profitable business is the dream of every entrepreneur. It requires vital steps, such as development of a business plan, market research and working capital. However, one of the most important steps that can be overlooked is obtaining insurance.
Why Do Startups Need Insurance?
Having the right kind of insurance will provide a startup with peace of mind that its assets will be protected if it sustains a loss or a claim is filed against it by a third party. If a startup has adequate insurance, it can focus on growing its business and not have to exhaust its resources responding to claims. Having insurance is also key because most clients will not enter into contracts with an uninsured or underinsured startup, especially if the startup is providing goods and services that are marketed to third parties.
In addition, certain types of insurance are required by law, such as workers' compensation if the startup has employees on its payroll.
What Types of Insurance Do Startups Need?
It can be difficult to know what insurance coverage a startup needs when getting off the ground. The following types of coverage are fundamental and typically comprise a startup's insurance program.
General Liability Insurance.
General liability insurance is the most basic type of coverage for businesses. It protects a business from claims by third parties of bodily injury, property damage. and personal and advertising injury. Third parties generally include customers and persons visiting the business' offices or premises.
General liability coverage typically serves as the bread and butter of a business' insurance program and is usually required in all commercial contracts, including vendor agreements and office leases. It also provides a defense in the event that a third party files a claim that potentially triggers coverage under the policy, which may save substantial sums that would otherwise be allocated to legal fees.
Property Insurance.
Property insurance provides coverage for physical damage to a business' property, such as its buildings, fixtures, equipment, inventory and furniture. It typically covers damage caused by fire, vandalism, theft, windstorm and hail.
In the event of a covered loss, a property insurer will issue payment to the business so that it can make repairs or purchase new equipment to replace lost or damaged equipment.
Thus, a startup that foregoes property insurance risks the ability to repair or replace lost or damaged property – which may affect how the efficiency and operation of the business. To ensure that a startup purchases sufficient property insurance, it is important that it conduct a thorough and accurate appraisal of its assets and inventory to ascertain their value and avoid being underinsured in the event of a loss.
Directors and Officers Liability.
Director and officers liability insurance protects a business' officers and directors from claims alleging that they breached their fiduciary duties or made wrongful business decisions that impacted the value of the business and its assets. It provides a defense to insureds under the policy by either paying legal defense fees and costs as they are incurred, or advancing defense costs to the insureds.
Cyber Liability.
Cyber liability insurance provides coverage for liability arising out of a data breach or hacking attack. It reimburses a business for expenses such as forensic investigations, customer notification costs, legal fees, data restoration costs, and marketing services to restore the company's reputation.
Cyber insurance has become more of a necessity in the past few years due to the increased prevalence of cyber-attacks and compromising of trade secrets and clients' personal and financial information. Startups that store personal or organizational information in their computer systems would be well-served in purchasing cyber insurance.
Employment Practices Liability.
Employment practices liability insurance covers claims resulting from a business' interaction with its current and former employees. It covers events such as wrongful termination, sexual harassment, retaliation and discrimination. Startups that are planning to hire employees should consider purchasing employment practices liability insurance to protect themselves from liability arising out of employment-based acts.
Workers' Compensation Insurance.
Workers compensation insurance pays for employees' work-related illnesses and injuries. It covers medical bills, lost wages, and disability benefits if the employee is permanently disabled. Each state has its own requirements for workers' compensation insurance. For example, California employers are required to have workers' compensation insurance, even if the business has only one employee.
Important Tips to Keep In Mind.
Startups should refrain from taking a one-size-fits-all approach when purchasing insurance. Having the right type of insurance and adequate amount of coverage depends on the nature of the startup's business and its size. A startup can ensure a smooth insurance procurement process by finding an insurance agent or broker that is familiar with the market and has a solid understanding of the startup's operations and the risk it is trying to insure. In some instances, a startup should also consider hiring an experienced insurance coverage attorney to review its insurance policies, advise on the adequacy of coverage and address any ambiguities or gaps in coverage.
It is also important that a startup maintain transparency when purchasing insurance. The more information that an insurance agent or broker has about the startup and its operations, the easier it will be for the insurer to underwrite the risk and charge lower premiums.  Transparency also minimizes and eliminates unnecessary back and forth and piecemeal requests for information from underwriters.
Purchasing insurance should not be a burdensome task. Rather, it should be viewed as a necessary asset that serves as a security blanket that will protect the startup and contribute to its long-term success.
Gary A. Barrera is a partner with law firm Wendel Rosen Black & Dean LLP in Oakland, Calif. He may be reached at gbarrera@wendel.com.