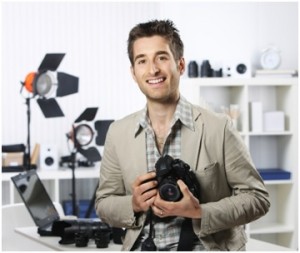 Today, we are living in the Information Age. It is symbolized by a digital transformation of universal scale. In this activity, modern technologies are utilized to turn traditional, analog content into digital format. This increases the quality of the content and makes it available for today's audiences. The process of turning analog film into digital format needs special skills and equipment. Therefore, each project attracts a premium cost.
As such, transforming films from digital to analog format is supremely lucrative. It is a great business opportunity today.
The History of Analog and Digital Film.
In the 19th century, the Lumiere Brothers were famous and trailblazing in the film industry. They had produced more than 1,000 short films using analog mechanisms. By the year 1900, they had devloped the Standard 35mm film and the 75mm Wide film formats. They were used to distribute and view movies in cinemas for the next 100 years until digital film technology came along.
In 1999, a company known as Texas Instruments produced a DLP Cinema projector. It used computer capability to read digital format films and present them on a screen. It was the original analog to digital film converter.
The DLP Cinema projector was used to display major movies in New York and Los Angeles. By the turn of the millennium, there were 31 digital cinema screens across the globe. Today, almost all of them use digital technology. A huge number of films which were made before 1999 were analog in nature. Therefore, transforming them into digital format is a potentially lucrative and huge business opportunity.
Analog to Digital Transformation.
Today, you can set up a computer system that can transform analog film into digital format. The old 35 mm and 75 mm film can be fed into a "digitizer", a type of specialized scanner that works with film reels. This delivers the content into your computer system.
By using special software, you can proceed to adjust the appearance of the digital content. After that, the digital film can be preserved in modern storage media for later viewing. Furthermore, it can also be beamed to cinemas and TV screens right through the Internet.
This process can be automated and applied as a business. You can approach movie producers and studios for the opportunity to transform their analog film into digital format. This can be done at a fee.
Today, the movie industry is worth a total of $41.7 billion. By transforming analog films into digital format, you can carve up a big chunk of this total value. The photography industry in the USA is also worth quite a lot. As a matter of fact, it has a total value of $100 billion. This is also a ripe area for digitization. Here, you can transform analog 35mm photograph film into digital photos. This can be accomplished at a very fast rate by using computerized automation.
Conclusion.
In earlier times before the emergence of computer technology, analog methods were utilized to enjoy film and photography. Innovators such as the Lumiere Brothers developed technologies such as the 35 mm and the 75 mm films. These were utilized to make thousands of movies and photographs. Today, you can make a business by transforming analog content into digital format.