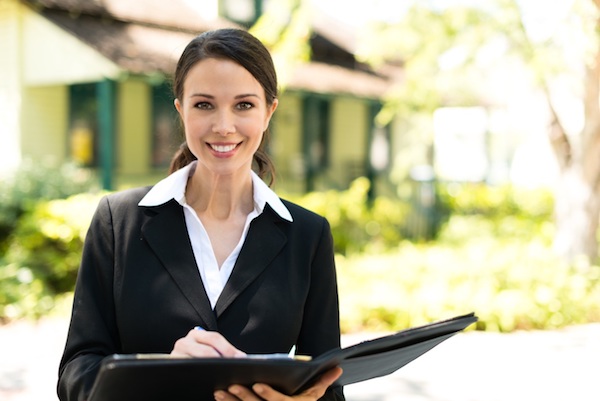 There are currently more than 444,000 realtors working in the United States. The field is growing at a rapid rate, too. If you've been interested in working as a realtor, now is the time to get serious about pursuing your career goal.
The process of becoming a realtor is pretty straightforward. Becoming a successful realtor, though, is a bit trickier. Read on to learn everything you need to know about how to become a realtor and earn a great living in this field.
Why Become a Realtor?
If you're considering working in real estate but aren't totally sure if it's the right career for you, it helps to know more about the benefits of working as a realtor.
There are lots of reasons to consider this career path, including the following:
Set Your Own Schedule.
The idea of a 9-5 job doesn't work for everyone. Some people prefer a more flexible schedule.
If this sounds like you, working as a realtor is a great option to consider.
Realtors are able to set their own hours and work when it's most convenient for them and their clients.
Earn a High Income.
As a realtor, you have almost unlimited earning potential. If you're willing to work hard, there's no cap on how much money you can make.
It's true that it takes some time to start earning a steady income. As you build up your client base, though, you'll be amazed at how much you can earn.
Lots of Opportunities for Growth.
There are lots of opportunities to grow as a realtor, too.
As you gain more experience in the field, you might decide that you want to strike out on your own and open your own brokerage.
There are always new challenges in the real estate industry, so you'll never be bored or feel complacent.
Help People Find Their Dream Home.
Working as a realtor gives you an opportunity to help people through a difficult process and buy a home.
There's nothing better than knowing you had a hand in helping someone move into the kind of home they've always dreamed of having.
It's especially rewarding when you work with first-time home buyers.
How to Become a Realtor.
If these benefits appeal to you, a career as a realtor might be the perfect option for you. If you're interested in becoming a realtor, you'll need to follow these steps:
Meet the Minimum Requirements.
The first thing you need to do if you want to become a realtor is to make sure you meet the basic requirements.
At a minimum, you need to have a high school diploma or GED. You also need to either be 18 or 19 years old, too, depending on the state in which you live.
Complete Real Estate Education Courses.
If you meet these minimum requirements, you'll be able to enroll in real estate educations courses.
Every state has different education requirements and expects you to complete a different number of classroom hours before you can take your real estate licensing exam. Some states require as little as 40 hours while others require up to 400. Do some research to find out what your state expects of you.
Many real estate education courses take place at local community colleges or technical schools.
Some real estate brokerages also offer classes. If you take a class through a real estate brokerage, you might be able to get reimbursed for your education (or take classes at a discounted rate) if you end up working for that brokerage.
Pass the Real Estate Licensing Exam.
Once you've finished your real estate education courses, you'll be ready to take your real estate licensing exam.
The content of the licensing exam and the minimum score required to pass differs depending on the state in which you live.
Licensing exams usually cover a variety of real estate issues and include questions on things like negotiating, working with clients, and closing a deal. You'll also need to answer questions about real estate laws in your state.
In order to pass your licensing exam, you'll likely need to get a score of 70-75 percent or higher. Each state has a different minimum score, but most fall somewhere in this range.
You'll likely be able to retake the exam if you do not pass it the first time around. Be sure to check to see if there is a maximum number of attempts you're allowed to make within a specific time period, though, before you bank on this.
Finding Work as a Realtor.
Once you've completed these steps and have obtained your real estate license, it's time to start looking for work.
You'll need to start working under a real estate broker when you first get started. A real estate broker is someone who has taken additional courses and is licensed to work as a real estate agent and oversee other agents.
Working under a real estate broker gives you the opportunity to learn from an experienced professional and get help building your own brand.
They can help you handle various aspects of the real estate business, from growing your brand on social media to working with difficult clients.
It helps to start connecting with real estate brokers in your area early on in your real estate training. That way, when you do finish your education and pass the licensing exam, it'll be easier for you to get a foot in the door and start working.
Learn More About Real Estate Today.
Working as a realtor can be a very rewarding and lucrative career. It's also relatively easy for you to get started.
Now that you know more about how to become a realtor and what it takes to be a successful one, it's time to get to work.
Keep this information in mind and you'll have a much easier time getting your career off the ground.
Do you want to learn more about the real estate industry and running a successful real estate business? If so, we've got lots of articles that can help you.
Start by checking out this one on innovative ideas for real estate startups.