Here's What Startups Really Need To Focus On During The Website Development Phase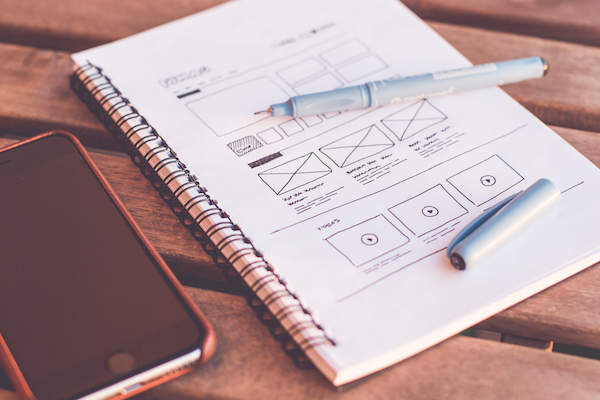 For startups and their founding teams, it's easy to spend too much time designing a website, yet not enough getting the developmental side of things right. If you want your startup to have a solid footing in a digital marketplace, this has to change.
Acing the Developmental Side of Startup Website Design.
Building out a website for your startup is one of the first steps you take toward moving from "idea" to "actual business." It's exciting and rewarding. But if you aren't careful, you'll end up with a website that's akin to a pig with lipstick.
Far too many startup teams focus on web design without putting the necessary emphasis on web development. In other words, they get caught up in graphics, logos, templates, color schemes, and other visual elements that are easy to get excited about. But without first emphasizing the foundational, developmental side of things – including elements like website structure, navigation, and SEO – all of this creative energy is a waste.
Before you can get to web design, you need to build a solid foundation and strategic framework. With this in place, the design elements will have room to materialize when the time comes.
The exact way in which your startup executes its website development will differ from the next company's approach, but here are some solid principles worth emphasizing:
Internal Linking Between Pages.
Internal link architecture is something that few startups take the time to understand and master. Yet, when you consider how it influences website navigation, SEO, and conversions, you'll realize how integral it really is to your success.
In terms of the overall flow of your website, a well-optimized menu with clear dropdowns that connect each relevant content area on your website will help visitors effortlessly navigate. (This includes first-time visitors who have no familiarity with the site.) It's also helpful to have lots of internal links within your content.
"Unlike with external links, there's no danger of Search Engine Optimization (SEO) penalties from using too many internal links," entrepreneur Tom Rankin writes. "Plus, the more of them you use, the more likely any given visitor is to follow one of those URLs to a new page."
MVP Approach.
"Startups don't need a perfect website in the early days. Instead, it's smart to adopt a simplistic approach where you execute the elements that are integral to converting visitors into customers – much like entrepreneurs do when they create a minimum viable product (MVP) prior to developing the entire thing," explains Gabriel Richards, Founder and CEO of Endertech, a Los Angeles web development company. "From there, optimization and further development will ensue."
Simplicity is something to embrace. There's plenty of time to develop more intricate and complex systems. For now, your goal is to get your website up and running so that you can focus on other aspects of your startup's launch and growth. (You don't want to make the mistake of ignoring the cultivation of your new business at the expense of designing a trendy site.)
Brand Experience.
Consistency is something every startup should prioritize. When it comes to loyalty, customers must be able to trust your business. Consistency across all brand touchpoints helps facilitate trust and make your brand seem more reliable.
When developing your website, think about your products and how you can translate the brand experience from your products to the site architecture, functionality, and design.  
Communicating Vision.
Finally, remember that the purpose of your website – at least in the early days – is to communicate the company's vision while simultaneously promoting the products and services you sell. If you don't already have a documented vision for your startup, immediately stop what you're doing and flesh it out. If you do have a vision, now's the time to figure out how you communicate this vision through web development and design.
Your value proposition should be evident in the way the site is developed (even when no content is present). For example, if your vision is about reducing stress and simplifying your customers' lives, a minimalist site is consistent with this vision. If you're trying to be modern and cutting edge, a trendy site with the latest bells and whistles will serve you better. Identify your vision and work with it.
Emphasizing the Right Web Development Principles.
There's a lot that goes into developing a startup website. But if you take the time to strategically approach issues like linking, navigation, user experience, and vision, you'll find that the later stages of website development – namely the visual and design steps – are easier to tackle.
Take your time and put the correct foundational building blocks in place. It'll take time and effort, but it's worth it in the end.

Young Upstarts is a business and technology blog that champions new ideas, innovation and entrepreneurship. It focuses on highlighting young people and small businesses, celebrating their vision and role in changing the world with their ideas, products and services.