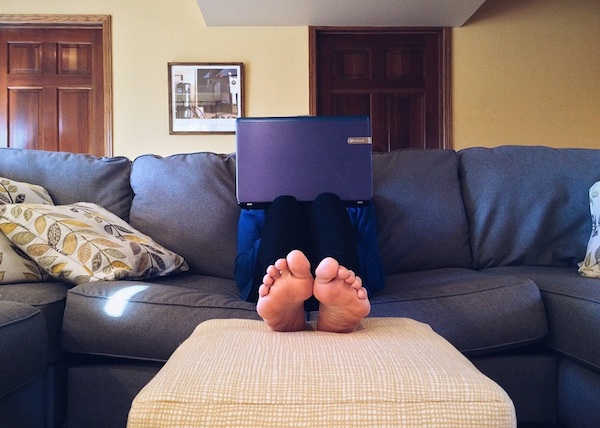 The role of the startup CEO is different from anything you have ever seen. There are no set rules you should follow when it comes to doing the job. When you are the head of a young company, you have to lead a balanced life. Strategy needs to be balanced with business operations, and leadership needs to be balanced with a desire to listen. Not only do you have to juggle the responsibilities of work, but also the responsibilities of life. This is not easy in the fast-paced world of the startup.
Nevertheless, if you are prepared to take on the challenge, continue reading to find out what can do to achieve work-life balance. There is at least one path to success.
Learn how to manage your time.
The most successful startup CEOs manage their time in an effective way, knowing that it is the most precious resource. Time management can be difficult if you do not know what to prioritize. You only have 24 hours a day and there is only so much you can do. How are you supposed to prioritize work when everything is important? Well, create a list of all your tasks, determine what is urgent and what is important, and focus your attention on the important things on the list. Carry out pieces of work that have the highest value from a business standpoint. Get into the habit of categorizing tasks by using a to-do list.
Increase employee responsibility.
Do you know what is the best thing you can do right now? Give up control. Your refusal to delegate responsibilities might be hurting the startup company. Trying to control everything is beyond the bounds of possibility, not to mention that you will find yourself increasingly isolated within the profession. Allow employees to work on a daily basis without your supervision. Let them pick up the pieces. If you do not, you will not have any kind of balance in your life. Understand what you need the most and what you can do best. Delegate tasks accordingly. Do not discuss what you want. It is better to show the members of your team examples of work that made a strong impression on you. This will inspire them to improve the way they do things.
Recharge your batteries every once in a while.
Being the leader of a startup can be tiresome. You have to serve as a role model, see and create a grand picture, and stimulate others to think outside the box. Give yourself a necessary boost with these simple activities:
1. Do something new for the first time.
Relaxing, engaging breaks can improve emotions and help you disconnect from the stressful situations. Disrupt your routine by sleeping in on the weekends. You can choose to linger in bed with a fleshlight or hit the snooze. In case you did not know, fleshlights help create personalized moments  It is a break and you are allowed to deviate from your normal routine and do something fun.  Discover what you want and deserve. There are many things you can do on the weekends. Whenever you need to recharge yourself, engage in the activities you like the most.
2. Stay away from work reminders.
Chances are that you have work reminders on your phone, tablet, and computer. These reminders are meant to help you stay productive. It is true that they are real life saviors in some situations, but work reminders prevent you from enjoying your free time. Think about taking a break from the screens. Avoid redundant communication. Now is the time to relax. Shut the door to your office and resist the temptation of checking your emails. Take a break from work. Getting physical and psychological space from the demands of startup CEO life is very rewarding.
3. Spend time with your loved ones.
Spending time together with your loved ones is a fantastic way to show each other that you care and family is important. Make sure the time spent with your family is quality time. You do not get a lot of time together, which is the reason why you need to make every moment count. Sit down to dinner together or take a long walk in the park. The cell phone needs to be turned off when you are with your spouse and children.
Keep in mind that communication is essential.
Possessing and developing efficient communication is a paramount skill for the startup CEO. Everyone in the company is busy, so you might want to bear the workload in silence. This is not recommendable. Startup companies are all about taking advantage of teamwork and making sure that no person has too much work on their plate. Have a talk with the manager and the members of the team. Ensure that no one is overwhelmed, including you. If you feel you're your employees are too busy, get an outside perspective. A third party will help you understand if the amount of work you have assigned them is too great. Solutions can be found. You just need to communicate.
Outsource as much as possible.
If your small business is growing, it is impossible to do everything yourself anymore. Outsourcing tasks will be necessary. This will provide you a much-needed boost in productivity in productivity levels. Outsourcing will open the doors to top talent. Look for professionals on online marketplaces. Some of the quotes will really be cheap. Do not spend your money on advertising new positions and training new employees. Spend your resources wisely. Outsource as much as possible. What you outsource depends on the nature of your business and what your goals are.
Final thoughts.
You have to make an effort to strike a balance between your professional and personal life. If it is necessary to re-engineer the business processes to accommodate both work and personal requirements, then do it. Take advantage of me time, delegate responsibilities, and outsource. As mentioned earlier, there are many paths to success. It is not impossible to achieve work-life balance at a startup. You just have to try.