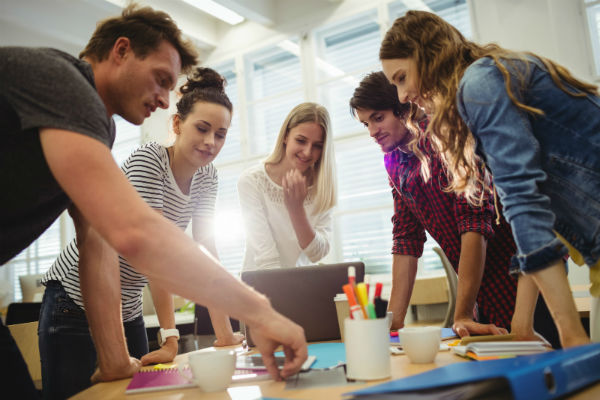 by Hilary Jane Grosskopf, founder of Awake Leadership Solutions and author of "Awake Leadership: A system for leading with clarity and creativity"
Prioritizing amidst an ever-changing workflow and schedule is a true struggle. As new tasks arise and a team's workflow changes, teams quickly become chaotic and misaligned. Team members find that they are doing redundant work in parallel with others. Important tasks fall through the cracks and are left until the last minute. People leave work feeling drained rather than enthusiastic, connected, and satisfied. Leaders and teams are often missing the foundational navigation tool for prioritization: the team's mission statement.
A team mission statement is the foundation for team alignment and progress. A mission statement clarifies the core purpose and impact of what you do as a team. When there is clarity about your purpose, the activity that should follow in order to achieve the mission becomes clear as well. A mission statement makes it easier to prioritize what must be done in order to fulfill your core purpose. It is the foundation for collective purpose, understanding, and direction.
A mission statement summarizes what you do and why you do it in a simple yet powerful single sentence. A mission statement requires just three pieces of information. The first component is your team name. The second component is your contribution to the organization. What are your key responsibilities? What key actions do you take on behalf of the organization? The third component is your benefit to the customer or end-user. This final piece essentially reveals your team's impact. What is the end-user benefit or impact of the actions you take? Practicing by using the format, "The mission of the X team is to Y in order to Z."
This mission statement method is often best learned by seeing examples. Here are examples from a retail store team, customer service team, operations team, and a marketing team.
Example 1: Retail Store Team.
The mission of the Newport Beach Store Team is to provide a seamless in-store experience in order to connect customers with products they love and enhance their connection with the brand.
Example 2: Customer Service Team.
The mission of the Customer Service Team is to provide information and resolutions in order to resolve customer concerns and questions, as well as improve the overall customer experience. 
Example 3: Logistics Operations Team.
The mission of the Logistics Operations Team is to manage, execute, optimize, and troubleshoot operations in order to ensure our customers receive products safely and on time. 
Example 4: Marketing Team.
The mission of the Marketing Team is to create compelling campaigns and content as well as optimize and manage the ongoing marketing operations in order to increase customer awareness, engagement, and adoption of the brand.
Take time to draft your team's mission statement. Review it with your leader and with your team for feedback. Post your mission statement somewhere visible in your office where team members can reference and remember it often. Make sure to return to your mission statement as a team at weekly meetings. Use your mission statement to align your team around your core purpose and watch as your actions become more focused, productive, and engaged.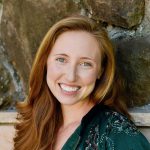 Hilary Jane Grosskopf is a leadership guide, strategist, and writer. As founder of Awake Leadership Solutions, she helps leaders to develop strong leadership skills, build the teams of their dreams, and achieve bold objectives. Grosskopf is the author of "Awake Leadership: A system for leading with clarity and creativity" and "Awake Ethics: A system for aligning your actions with your core intentions".