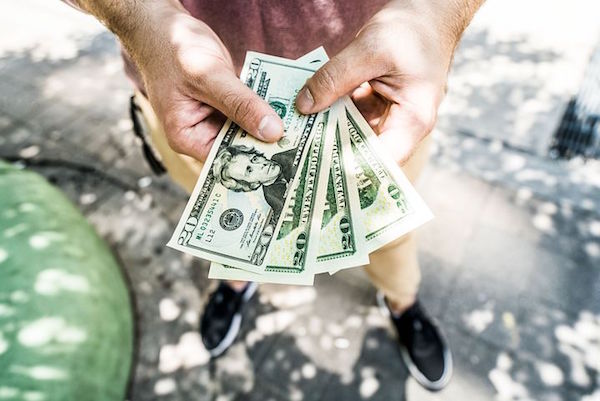 There are many reasons why you might need to send money overseas. Perhaps you are doing business with an overseas company, expanding your own business outside of your home country, or maybe you're just helping out a friend who's traveling or lives abroad. Whatever your reasons, you'll be glad to hear that sending money abroad is now easier than ever before.
Money can often be transferred immediately, giving both parties the peace of mind that they need when it comes to making payments, borrowing and lending money, or giving cash gifts. So, what are the easiest ways to transfer money overseas?
1. PayPal.
PayPal is the secure, easy online payment app that we all know and love. If you've ever shopped online before, chances are that you've probably used PayPal before. And, it's not just for making payments when you buy products and services. The handy 'family and friends' feature in the app allows you to send money to anybody who has a PayPal account anywhere in the world. And, all you'll need to transfer the funds across is their email address. Funds will usually appear in their PayPal account straight away, where they can withdraw them or transfer them to their bank account. However, bear in mind that PayPal charges are quite high when it comes to currency conversion, so you can expect to pay a fee when sending money abroad.
2. Ria.
Ria Money Transfer is a ridiculously easy way to send money abroad; all you need is the recipient's name, address, and phone number. Simply fill this information out on the Ria website, add your payment details, and you can send money online with the click of a few buttons. There are even various options to choose from when it comes to how you'd like your recipient to get their money. You can deposit it directly to their bank account, have them pick it up from a specified location, or in certain countries, home delivery is also an option.
3. Western Union.
This is one of the most popular money transfer services around the world and is a good option if you are sending physical cash, as all you'll need to do is take the money into a Western Union shop and arrange for it to be transferred to your recipient. It covers over two hundred countries with over 500,000 locations around the world, so it's a handy choice if you're sending to a country where most other transfer options are not accepted. Same-day delivery is possible if you are having money transferred to a cash pick-up location, although you can expect to pay a higher fee for this service.
4. TransferWise.
This option covers over seventy different countries and offers some of the best exchange rates on the market when it comes to transferring money across currencies. You can send up to a massive $1m per transaction and there's the option to have the money delivered on the same day if you are using a credit or debit card. Bear in mind that if you wish to transfer money directly from your bank account, this may take a little longer; usually around three business days.
5. OFX.
OFX is a fee-free money transfer service, regardless of how much money is being sent. However, it's not the fastest option, so your recipient will need to be prepared to wait a few days at least for the money to arrive. And, it's best for larger transactions, with the minimum spending limit set at $1,000 per transfer.
Have you ever used any of these services to transfer money abroad? Which do you recommend the most?