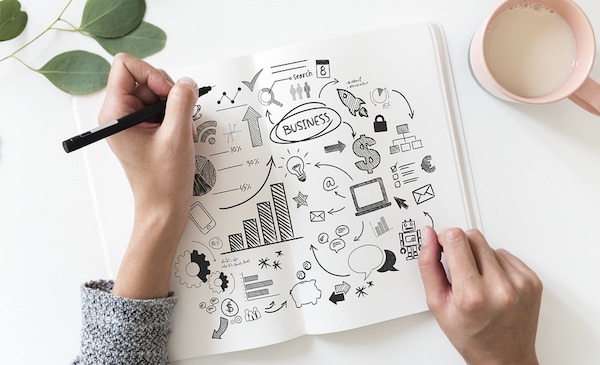 by Kevin Xu, CEO of MEBO International
The family-owned business is an important and dynamic component of the world's economy. According to the U.S. Census Bureau, about 90 percent of American businesses are family-owned or -controlled and account for half of the nation's employment.
While many people cite the adage about separating business and personal matters, family businesses benefit from the linking the two. Because the surname and brand reputation are so closely linked, family businesses tend to focus on long-term goals and sustainability. They prioritize customer care and put a premium on cultivating a healthy corporate culture for employees.
However, these organizations aren't without their challenges. When my father passed away, I stepped into the CEO role of the company he'd built, and the age gap between me and the executive team was an issue. Despite growing up around the company and understanding its values, I still had to demonstrate a commitment to my father's vision. Since transitioning into that leadership position, I've sought to balance preserving long-held company values with modernizing our processes to keep up with an evolving landscape.
Family businesses grow, but they must also evolve with the times. If organizations can do this, they'll be not only rich in family tradition and values, but also willing to adapt in order to stay relevant in a changing business landscape.
Future-Proof Your Family Business.
Strong values and a well-defined mission statement can help employees coalesce around a common goal and can provide an important framework for the company's decisions. Family-owned businesses have those key values embedded in their DNA. Qualities like entrepreneurship and philanthropy can foster cultures that sustain employees and the business for the long haul.
But long-term prosperity isn't a guarantee. Succession planning for a family-owned business is a tricky terrain to navigate, especially as time passes. According to the Family Business Institute, just 30 percent of family-owned businesses last into a second generation, while 12 percent reach the third and 3 percent endure into the fourth generation or beyond.
A few select values should be at the core of a family business, whether it's the second, fifth, or 50th generation leading it. Here's how to keep those pillars strong through any transition:
1. Look to the outside for inspiration.
Family-owned businesses usually come with time-honored traditions that can be to the company's benefit or detriment. Recognize those well-worn paths, but don't be afraid to veer from them to find new routes to success.
Australia-based investment firm ROI Group is a four-generation family business that encourages family members to get relevant outside experience first before they can settle into any senior-level positions. Once that box is checked off, the employee must be approved both by the owners' board (which represents the family) and the advisory council (a group of independent advisors who provide strategic guidance to the board).
Outside experience can provide the perspective that sometimes gets lost when families are firmly entrenched in the business. Seek opinions, advice, and experiences from outside in order to balance internal loyalties. As you consider your new pathways, keep your company's core values close to your heart.
2. Look to those who've already been there.
No matter how familiar your family's company, you can't do it all on your own.Look to tenured colleagues who went through past difficulties within the company to learn more about how its history informs its current makeup and processes.
When I assumed the leadership role, I was surprised to learn that 80 percent of our employees had been with the company for 20 years. They had long shared my father's heart and vision and a willingness to work toward his dream. I turned to them for guidance as I worked to preserve his vision while exploring ways to modernize the business.
Veteran employees can bridge gaps from the past to the present and from the present to the future. Rely on the knowledge and experience those workers provide. Heed their advice and factor their insights into your vision for where the company goes next.
3. Look to implement your own voice.
When you are the next generation in a family business, it's critical to maintain and honor the traditions and values that got the company to where it is today. But don't let that deference prevent you from developing your own style and vision.
Show your own personality as a new leader for the company. Let others know about the difference in leadership personalities but also show how your style fits into your company's mission and vision for the future. If there's uncertainty within the ranks, explain your decision-making and how you came to a conclusion. Showing how you reached your own decision — while factoring in any and all variables — can instill confidence among the old and the new guard that you're headed in the right direction.
A smooth leadership transition is critical to the success and longevity of any family-owned business. By keeping core values at the forefront, new leaders in the organization will do a better job of crafting their unique positions and contributing to the company's success.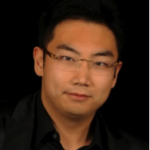 Kevin Xu is the CEO of MEBO International, a California- and Beijing-based intellectual property management company specializing in applied health systems. He also leads Skingenix, which specializes in skin organ regeneration and the research and development of botanical drug products.