by David Zimmerman, CEO of LC Technology International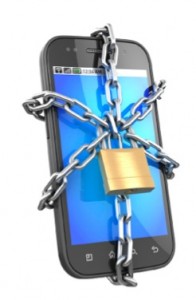 Today's electronics feature considerable amounts of internal storage. The average laptop boasts between 500GB and 1TB of storage, which is enough to hold thousands of photos, videos, and documents. And even the average phone is now a capable storage device that allows people to locally store data. Despite the capabilities of these devices, using them as storage receptacles isn't advised, especially when you want top performance.
Phones slow down considerably as they become filled with content. When the device is nearly full in terms of storage, the OS will struggle to find the resources it requires to run. A slow phone is worthless for the busy person. Whether they're using it for work or leisure, people expect their device to perform quickly. Waiting five to ten seconds for Google Maps or for the camera to load feels like an eternity. Users should frequently check the "Storage" section under their settings on Android devices and then perform various functions to remove cached files, clear the memory and shut down unused apps. Next, they need to find a place for their content.
Head to the Cloud.
Moving data to a cloud service provides multiple benefits in terms of security and performance. By backing up data, you create a copy in a secure location and also free up resources for improved functionality in your device. Use a proven cloud provider or your phone manufacturer's branded service so you can "mirror" your files to the cloud. These services enable you to sync your data so there's an automatic redundancy. If you decide to delete your local copy from your device, the cloud provider has you covered. If you're especially concerned about your content, you can use two cloud providers to create "backups of your backup." Ideally, you want to keep 20 percent of your storage space free for optimum performance.
Have you ever dropped your phone in the toilet or spilled coffee on your laptop? If so, then there's a chance you ruined the hard drive or memory card and lost your data. Cloud providers remove the downside from such events by backing up photos, videos, and more – the assets often most important for users. Cloud providers not only store videos and photos, but they can also store your contacts and other custom information that's difficult to recreate. For example, you can store copies of your text messages to Google Drive, as well as other cloud providers.
Organize Your Device for Better Performance.
Shifting photos and videos to the cloud also brings enhanced organization. Cloud providers such as Amazon or Google will categorize content based on creation or upload data and allow you to easily build albums for sharing. You can keep the grandparents in the loop about the latest recital or soccer game through instant photo sharing, and you won't need to remember to text or email pics after every event. You can create replicas of your backups by moving photos from your phone to the cloud and your laptop, then making a copy from your laptop and adding it to an external hard drive. By doing so, you can effectively eliminate permanent data loss through a few simple backups.
It's also smart to move documents to the cloud or shift to cloud-based alternatives. What this means is to consider using Google Docs or Google Sheets, or Microsoft Word or Microsoft Excel through OneDrive. Do you have a "to-do" list on your laptop? Take it to the cloud instead so you can update and check-off your list on the go. You'll gain flexibility while also removing files from your actual device, freeing storage space.
Remove Unused Applications.
Uninstalling rarely used applications from your PC or phone is another way to boost performance and free up storage space. On your PC, take a look at the bottom right corner to see the Notifications Area or System Tray. There, you'll often see notifications from applications, such as antivirus software or an expired software trial. These continue to pull resources even though they're often never used. Uninstall them for complete removal, and you'll quickly see improved performance from your other applications. Phones are typically running many apps in the background and are providing synced information. Turn off some of the automatic syncs to increase speed and go through your phone regularly to find and remove unused apps. Even when you remove applications, there's still remnants of the files on your computer. Use a third-party application such as CCleaner to permanently delete these remnants.
The next time your phone or laptop seems slow and you've tried all the usual tricks, consider your storage. If the device is jammed full of content, it won't operate at peak performance. Sync with the cloud to free up resources and have the added peace of mind of protecting memories.
David Zimmerman has been in the hardware/software industry for over 30 years, specifically in the data recovery software market for 18 years. During this period, he has been involved in the creation; marketing and support of the earlier drive recovery software products to enter the PC market and successfully marketed them both nationally and internationally. His company LC Technology International makes data recovery products for most of his competitors.