Four Benefits Of Using LoanMart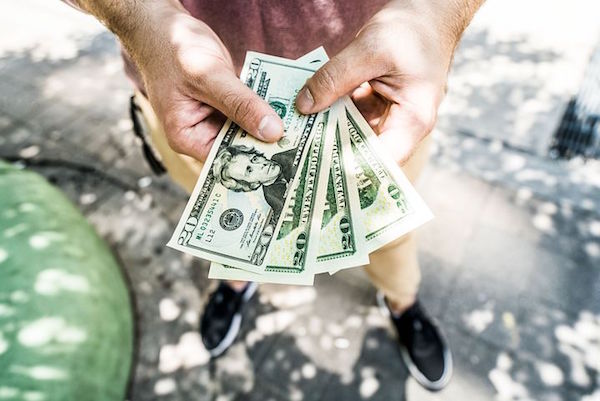 There's no foolproof way to protect yourself from unannounced costs and financial emergencies. If you have an imperfect credit history or you're living on a low income you may often be turned away from mainstream lenders, leaving you hopeless in a time of need.
Thankfully, LoanMart is a customer-focused non-traditional lender that provides quick funds for many who have found themselves in a bind. With nearly two decades of industry experience, we make the loan process quick and easy. For anyone considering an auto title loan or other type of borrowing, here are some of the benefits of choosing LoanMart's trusted services:
1. Peace of Mind.
Financial struggle is the number one cause of stress and anxiety in today's world. While we may not be able to solve all your financial difficulties, when approved for a loan, our services can give you the funds you need to efficiently ease monetary pressure. Through a stress-free application process, folks may be able to get the quick cash they need for almost any financial emergency.
As a non-traditional lender, LoanMart is often able to provide help to those who are consistently rejected by standard providers. Using our services, borrowers with poor credit or receiving a lower income may still be able to potentially secure the assistance they need. This gives a priceless peace of mind to those who are otherwise left without options. 
2. Customer Care.
When you're in urgent need of money, you're often struggling with unexpected challenges. LoanMart takes pride in treating every customer with empathy and views its prioritization of people's needs as their moral duty. This focus is the driving force behind our ethical practices.
Other lenders prioritize profit and selfish gain over customer care and responsible lending. This adds unwanted pressure and stress to the lives of anyone who's already juggling the anxieties of financial difficulty. Through trusted and quality services, LoanMart protects borrowers from the mistake of choosing a lender that will take advantage of them.
3. Quick and Simple Processing.
When you're in need of quick cash, you don't usually have the luxury of waiting days for your application to process. This sense of urgency and importance drives LoanMart's services to accommodate your needs. Loans are often processed as quickly as the same day and, once approved, funds can even be sent instantly through MoneyGram, giving you immediate access to the money you need.
4. Optimum Convenience and Online Application.
Our extensive online services may allow you to borrow from LoanMart without ever visiting an office. From the comfort of your own home, you can complete the short steps necessary to apply for the loan and ease your financial struggles.
Should you need assistance during the application process, our customer service representatives are standing by to answer your questions and walk you through the steps. Whether you're considering a loan, currently applying, or in the process of making your payments, our customer service team is available to address any concerns.

Young Upstarts is a business and technology blog that champions new ideas, innovation and entrepreneurship. It focuses on highlighting young people and small businesses, celebrating their vision and role in changing the world with their ideas, products and services.