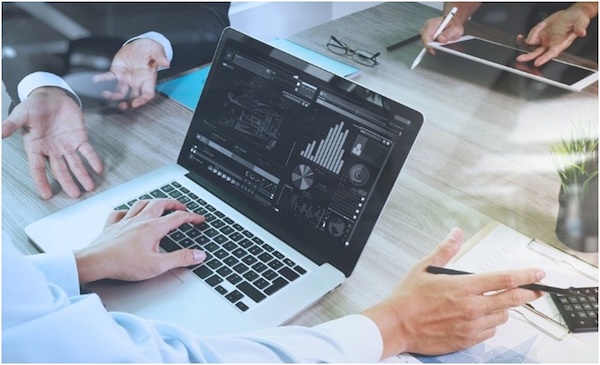 We are living in the entrepreneurship age where people are leaving their 9 to 5 jobs and pursuing their passion of becoming a business owner. Starting a business can be easy but running a business isn't. The hardest part of running a business is generating sales.
Here are 5 growth hacks that every new business owner must use to raise sales:
1. Get Listed On Google Local's 3 Pack.
If you are able to get your new business listed on the top 3 local search results a.k.a the local pack then you have good chances of generating a constant flow of leads. This is how a Google local 3 pack looks like:
However, getting your business listed on the local 3 pack is not easy as it might sound. You need to perfect your SEO, build links, generate a lot of positive reviews, keep the NAP constant, keep the business profile updated and use proper structured markup to start showing in the local search results.
The key to capitalize on the power of local packs is to start early. The sooner you list your business and start earning local links and positive reviews from your customers, the earlier you will notice improvements in your ranking.
2. Use The Power of Retargeting.
This has been proved that people visit a website 9 times before they make the decision to purchase so retargeting is a powerful strategy that can get you faster results.
You can combine the power of Google and Facebook retargeting to target people who have earlier visited your website. Your ad will get displayed to all those prospects who are browsing other websites but had visited your site in the past.
This hack works great for a travel agency or a shopping portal because you can entice the customers by displaying them the recently browsed products or offering a discount on their browsed travel deals. This is what Expedia does to lure customers.
3. Show The Benefits To Your Customers.
Unless you show the advantages to your customers as to why they must buy from you or register with you, you literally can't generate much sales. People have the habit of comparing things to one another and it's no shock that they would compare your business with your competitor. Hence, if you don't list out your advantages they won't be able to understand the advantages that your business offers and you will lose a sale.
Have a look at the below advantages listed by Mercato, the popular online grocery store. All the advantages for opening an account have been listed tactically making it easier for the people to join. People do not want to miss on offers and when you have so many advantages simply by opening an account, who will want to miss? 
4. Become a Brand Evangelist.
Nobody knows your business better than you. Digital marketing expert, Neil Patel presses on the fact that new businesses must focus on becoming an evangelist for their own brand because this is the best way to establish a connect with the people.
Customers always buy from companies they trust and follow. Hence, the first rule of marketing is to befriend your customer and make them follow your business values. You can also take the help of influencers to spread the word about your business. Here is a list of top influencer marketing platforms to get started.
This is how a brand like Toms created customers who have an exceptionally high lifetime value. Toms does this by creating a 1 for 1 model which means for every pair of shoes you buy from Tom, the brand will donate another pair of shoes to someone in need. Isn't this great?
5. Leverage The Power of Content Marketing.
Over 89% of businesses use content marketing to grow their business. Content marketing remains one of the best ways to generate leads for your new company.
You need to start with a good content marketing strategy that helps the user. Understand your customers and create user personas. Define your goals and try to sync your goals with the ideal customer persona. Thereafter, conduct an audit of the existing communication channels your customers are using and try to publish content regularly on those channels. Don't forget to test what's working and constantly optimize your existing content pieces in order to achieve stronger and much better results.
Final Thoughts.
Starting a business is easy but running a business is difficult. Many startups fail within the first year of their launch. You certainly don't want this to happen with your newly launched business! Hence, it is necessary to focus on growth right from the start. Generating new businesses should be your first priority and the above 5 hacks will certainly help you to raise your sales. Happy selling!