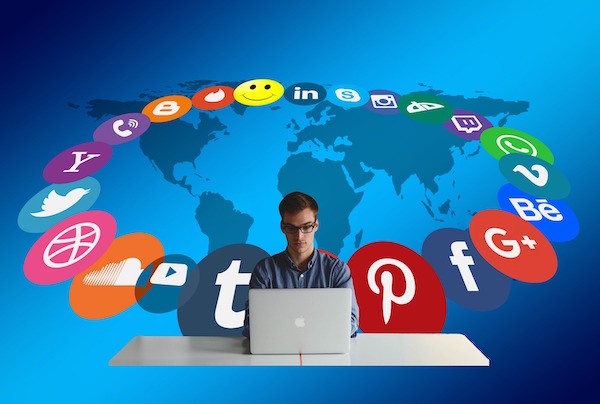 by Manish Dudharejia, President and Founder of E2M Solutions Inc
Building up a reputation and presence as a new brand is difficult. However, there is a right way to do this and a wrong way. Unfortunately, many new businesses make quite a few mistakes as they start to build their brand on social media. These missteps could stand in the way of growth and success – both in the immediate future and a long way down the road.
Building your brand on social media requires much more than simply knowing your audience and staying active, although these common startup social media tips are certainly useful. But, it is important to remember that mistakes made online can have lasting repercussions. So rather than telling you what to do when building an online presence for your new business, let's talk about what not to do.
Ignoring Social Selling Options.
Social media is having a greater influence over consumer decisions than ever before. According to Statista, nearly 60% of all consumer purchasing decisions are now influenced by social media. Moreover, 48% of online shoppers have bought an item that they discovered on a social platform.
Building brand recognition is NOT the only purpose for social media anymore. According to the same Statista survey, 18% of consumers have made a purchase directly through a social channel. Brands that ignore the selling capabilities of social media platforms are missing out on significant sales opportunities.
Establishing a social sales channel is especially important if you are planning to expand your online store to global markets. International e-commerce is growing exponentially year over year, and social media is a popular platform for brand discovery for overseas customers. Be sure that your e-commerce site can connect directly to social platforms so customers can easily make purchases directly from a social post.
Take some time and get a good understanding for the selling tools that different social media sites offer. For example, Facebook and Instagram offer embedded links on posts that lead customers directly to a product page for an easy checkout, and Pinterest allows sellers to create payable pins for fast purchases.
Forgetting About Brand Consistency.
Establishing your brand's look and persona is an important thing to do right off the bat. Social media is a fantastic avenue to display all aspects of your brand, but if your messaging fails to create a concrete message, it could cause confusion and skepticism. According to a study conducted by Lucidpress, inconsistent brand messaging can lead to conflicting perceptions that negatively impact sales. It can hurt your credibility, make it harder to stay competitive, and create a loss of revenue due to slower sales cycles.
Although you may want to experiment to find what works best in the beginning, failing to establish a clear brand voice and personality leads to confusion and distrust. Your brand is certainly allowed to change and evolve over time, but its core essence needs to be firmly established and recognizable.
Be sure that you clarify these details before you start posting on social media. Always double check that each piece of content supports the type of message and persona that you want to establish.
Ignoring Opportunities for Engagement.
One of the most prominent aspects of social media is the ability to have public conversations with customers in real-time. Many consumers are now using social media as their primary point of contact with brands. This is because it is easy to submit questions or post comments on the social pages, rather than waiting on the phone with customer service or sending them an email.
However, as you are establishing your new brand on social media, you may not necessarily be generating online buzz about your brand right away. Therefore, it is up to you to be on the lookout for opportunities for conversations. If you leave these on the table, it sends a message that you are not concerned with customer sentiment or care to interact with followers. Conducting proper sentiment analysis may be able to help here.
Social listening tools are great for keeping a finger on the pulse of customer conversations. Although your brand's name may not necessarily be mentioned, you can keep track of social posts that are related to your business or field, such as discussions about your products, service, or industry. When appropriate, look for opportunities to respond to a customer with a witty, smart, or helpful response. Remember, this doesn't necessarily have to be a sales pitch – just look for ways to engage with individual customers and get some conversations started in a public arena.
Relying Only on Big Name Influencers.
Of course, social media influencer collaborations are a popular tool that many new brands use to build up hype and increase their visibility. While influencer marketing is certainly a huge trend, just because one account has a large following does not necessarily mean that it will guarantee great results for your brand specifically.
Many new brands fall into the mistake of paying large sums for an influencer ad post; only to be met with minimal results. Often times, this is because their product simply does not align with the influencer's audience or their promotion is clearly not genuine. Followers can pick up on this quite easily. If they can tell that an influencer is promoting for a paycheck, they won't likely pay attention to the product.
Instead, a better option here (particularly for new startups with tight budgets) is to partner with micro-influencers. These smaller accounts typically charge much lower fees for paid promotions. But since their audience is smaller, the messaging tends to be more niche-focused. A study from Experticity found that customers were 82% more likely to check out a product if it was recommended by a micro-influencer. Customers also found that these accounts were more credible and knowledgeable about products. Moreover, they trusted the messaging more than personal recommendations from friends or family members.
Conclusion.
In today's modern age, social media is an essential part of a successful business. More and more consumers are turning to social platforms to discover new products and brands. Social media also provides an opportunity for true engagement and connection between people and companies in a way that was never before possible. Be sure that you build up your brand's social presence the right way by not committing these mistakes and opting for smarter strategies.
Manish Dudharejia is the President and Founder of E2M Solutions Inc, a San Diego Based Digital Agency that specializes in Website Design & Development and eCommerce SEO. With over 10 years of experience in the Technology and Digital Marketing industry, Manish is passionate about helping online businesses to take their branding to the next level.