Creative Money Making Upstarts Anyone Can Launch From The Sofa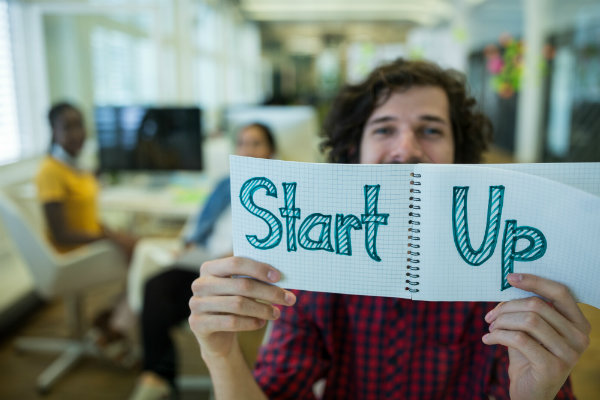 Making money from the comfort of home is definitely on everyone's wish list, and the ability to do so is easier than ever before. In fact, starting a home business is becoming a great way to leave the 9-to-5 cubicle or simply generate a nice passive income.
Did you know that there are approximately 38 million businesses currently in operation in the US? Even more shocking to some is that nearly half were launched for under $5,000. Not bad right? This is certainly a call to action for anyone thinking about launching a money making upstart from the sofa.
"Every person has the right to enjoy happiness, good health, time-freedom and financial-freedom…regardless of who they are, where they live, and what they do," The 1-Hour Workweek explained. Afterall, no one said you need to be in an office for nine hours a day to be productive and earn a great salary.
If you are one of those people thinking about making your living room or kitchen your new headquarters, we have a few money making upstarts that could be worth researching a bit more. Let's dive in!
Become a Writer for Online Publications or Celebrities.
Pretty much everyone can string a sentence together, which means almost anyone can make money from having a writing business. This could be something you are already doing without getting paid if you have a small blog that has decent traffic.
Yes, there are plenty of online articles that say freelance writing can make you tons of money. This is somewhat true. Though you may not be a millionaire from writing, you can make a decent amount of cash, enough to support your travels or digital nomad dreams.
But where do you begin? Sit down on your sofa on a Saturday afternoon and add your writing services to freelance and creative platforms like Fiverr and Upwork. This will help you to build your portfolio of work while actually making a bit of passive income. When your portfolio is bigger, branch from online platforms and launch your own writing agency website.
You can net anywhere from $40 to $500 per article, depending on word count and data needed to meet your new clients' needs. And if you are just a mediocre writer, you'll get better over time, making you a sought after freelance writer or celebrity ghostwriter in no time.
Don't Count Out Online Retail (Ecommerce) Just Yet.
There's a lot of talk about how ecommerce has lost its ability to generate serious full-time income for at home business owners. This is not true. The truth is ecommerce, or online retail is estimated to surpass $4.5 trillion worldwide sales in just a few years time. So is there money to be made in ecommerce? Definitely!
You can easily launch an online retail store from your sofa in a weekend. To make it even easier, you can utilize dropshipping to ensure you don't have inventory already bought and needing to be sold from your garage or spare bedroom.
What is dropshipping? It is when you deal directly with a manufacturer that will fulfill and ship orders to your customers directly. You never handle the product. Start with a simple, user experience minded ecommerce website and a dropshipping partner like Oberlo. You could be netting profits in less than two weeks.
Now Back To Writing, Or Maybe More Editorial.
Freelance writing is definitely a great way to make money from your sofa. However, you can implement a blog into your home money making strategy for your freelance writing and ecommerce home business. You will be writing a lot anyway, so why not take advantage of affiliate marketing and ad placements for even more profits.
You can also launch a blog for $200 or less. It really is that easy. Find a target audience you want to reach, preferably those aligned with top-selling products for affiliate marketing and ad revenue, and start posting a few articles daily. It does take a bit of time to get a following and more online visibility, but when it happens, it is definitely worth it.
Are You Ready To Launch A Money Making Upstart From Your Sofa?
There are certainly plenty of ways to launch a money making upstart from the comfort of your home. The above ideas are only the tip of the iceberg, but a few of the easiest and fastest ideas to get started. Especially if you are strapped for time due to a full-time in-office job. There is definitely no harm in trying a few out in your spare time, and see where it takes you from there.

Young Upstarts is a business and technology blog that champions new ideas, innovation and entrepreneurship. It focuses on highlighting young people and small businesses, celebrating their vision and role in changing the world with their ideas, products and services.