Quick And Brilliant Tips On Photo Editing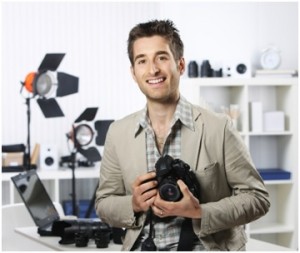 When you click on photos on your smartphone, you are often disappointed with the results you get. Either you end up clicking blurry images, have a low light exposure or pictures with unnecessary aberrations in them. How can you get the exact dreamy photos that you expect from your clicks? Is it only the photography skills that matter or editing skills as well?
You should have proper editing skills along with good photography concept, to get the perfect clicks on your mobile phone. When you know the correct tricks of clicking photos, you will see that digital photography is not that difficult.
Listed below are some of the tricky tips that you can use for capturing the best photos that you expect.
1. Learn to crop your photos effectively.
When you are clicking scenic views with a prominent subject in it, make use of that subject properly by effective cropping. The crop tool in your phone provides you with the platform to get rid of unwanted interference in your picture. In this way, you can focus on the subject in a better way. You can use the photo app retouchme.com to crop your pictures to enhance the subject of your photo. See the before and after cropping images below, with a lightning bolt as the subject.
2. Use Vignetting effects to your pictures.
For adjusting the edges of your photo, you can use the vignette effect. By doing so, you can actually make parts of your photo lighter or darker than the other areas. You can emphasize your subject in a better way by using this effect and make a clearer version of the clicked photo. The photo app retouchme.com even helps you to use the effect in different parts of the photo. Thus, you do not need to restrict yourself in editing just the corners of the image for a clearer focus on your subject.
3. Learn to effectively use the shadow and highlight feature.
To get a perfect photo, it is necessary that you have concepts of how to use shadow and highlight the feature of editing apps. You can use these features to make your raw photograph get a brighter and more appealing effect. Suppose you are taking a picture of fireworks. To get a perfect shot of the bursting crackers, you can use the focus tool along with shadow and highlight adjustments. Using such edits, you can get a better image of your subject with the exact light and shadow adjustments that you want.
4. Use the right filter for the right click.
While capturing a scenic view, you should know what kind of filter to use against the natural light exposure of the view. Remember not to use too much of saturation of colours in your photo, otherwise, it might give an artificial effect.
To keep your photo natural yet appealing, go for the right kind of colour adjustment. If you feel the photo needs to be in monochrome, go with your instincts. Remember not to force feed colours in your photo if you feel it is not going with the mood of the click.

Young Upstarts is a business and technology blog that champions new ideas, innovation and entrepreneurship. It focuses on highlighting young people and small businesses, celebrating their vision and role in changing the world with their ideas, products and services.