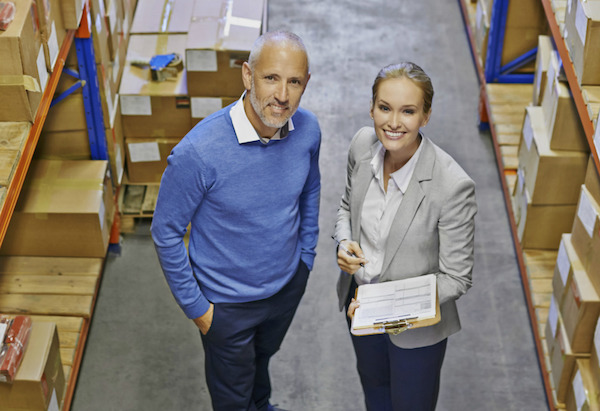 by Eric Weisbrot, Chief Marketing Officer of JW Surety Bonds
In the world of online retail, the prospects for companies big and small continue to grow each year. The market as a whole is expected to increase to $523 billion in sales in the next year, showing promising gains from years past. Companies are taking note of the influx of shoppers and their willingness to find what they need online. Instead of visiting in-person locations, millions of consumers are turning to the digital world to get the products they know and love.
While this promising growth in the online retail industry is helpful for any business operating in the space, there are challenges for certain companies. Small businesses in particular may find it difficult to keep up with the new demands of customers shopping online, including the expectation of free, fast shipping. There is an option to increase the pricing of products to ensure the cost of quick shipping is covered, even when it is offered at no additional expense to the customer. However, most small businesses would rather not take that route given the level of competition from giants like Amazon.
Instead, small businesses may turn to load boards for help in bringing down their costs of shipping.
Understanding Load Boards.
Online load boards come in a variety of forms, but all work in the same manner depending on what it is you need. A load board is a matching platform of sorts – connecting freight brokers and shippers with carriers. When products need to be shipped from one location to another via ground transportation, load boards can be a helpful tool in finding the right parties to get the job done.
With an online load board, retailers can quickly search for available help based on location, availability, and price. Retailers can input their preferences for shipping also, such as the type of service provided and the equipment used to carry move products. With the help of online load boards, retailers can effectively compete with e-commerce giants through ground shipping options. This saves time and money in the following way.s
The Benefits.
Online load boards offer several built-in benefits for small businesses, including speed, shared shipping opportunities, and more options.
Fast Matching.
When retailers use load boards, they can immediately see what brokers and shippers are available to do the job. There are hundreds to thousands of listing on load boards each day, and the matching of these ground shipping services is faster than searching for freight providers one by one. Retailers can utilize load boards to speed up the process, helping get orders to customers quickly without taking additional time to find a shipping partner elsewhere.
Shared Shipping.
One of the other benefits of online load boards is that retailers can quickly find carriers with available room to move products. Carriers don't want to drive around with an empty trailer, and load boards make it possible to fill up space with partial loads quickly. Retailers benefit from this feature of load boards because it helps save time and money in finding carriers for certain loads.
Countless Options.
In addition to the features of load boards mentioned above, small businesses can take advantage of the countless options available to them through load boards. Some companies have strategic partnerships with carriers to help fulfill their shipping needs. However, not all smaller businesses have this same luxury. While networking with partners in shipping is beneficial, it takes time and effort that some businesses simply do not have. Load boards take away the need to network in the traditional sense, offering options that may not otherwise be available.
Considerations With Load Boards.
Although load boards have their advantages for small businesses, there are a few considerations to take into account before using them for shipping needs. First, some load boards require a monthly subscription be paid for access. While this amount is a relatively small expense, it can add up if you are using more than one load board to find shipping options.
Also, most load boards are updated frequently to reflect true and accurate options for shipping. However, there are some cases where brokers or carriers are slow to remove listings that are no longer available. You may be delayed in getting the shipping you need if you select a post that isn't actually an option.
Overall, using online load boards offers several benefits for small businesses trying to compete with larger e-commerce companies. The ability to ship goods in a more cost-effective way through ground transport as opposed to air freight helps businesses offer free shipping to customers, without diluting profits. Online load boards make this possible for retailers and other businesses that want to save time and money finding the right shipping partners.
Eric Weisbrot is the Chief Marketing Officer of JW Surety Bonds. With years of experience in the surety industry under several different roles within the company, he is also a contributing author to the surety bond blog.