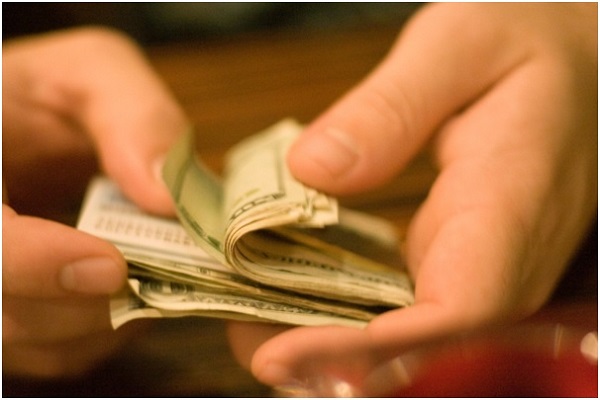 The cost of running a business today can be financially exhausting for companies that range from the simplest startups to the most well-established corporations. To create a sustainable business model, owners and manager now must consider how their business processes and infrastructure can save money instead of draining their budgets.
Fortunately, developers and tech companies are creating solutions that help businesses reduce operating expenses while simplifying their processes.
Below are some examples of how technology is helping business owners save money.
1. Simplify All Communication Systems & Processes.
Communication technology offers the best worlds: more features and a simplified format. Yet there's a third benefit to utilizing modern advanced communication systems. They're more affordable than ever before.
For instance, voice over internet protocol (VoIP) gives companies seemingly unlimited voice, data, and video capabilities in a simplified cloud-based platform and at a fraction of the cost of a traditional phone system. Users can access web and video conferencing, secure data networks, call forwarding, voicemail, and caller ID all in a bundled package that comes in under operating budget.
2. Go 100% Paperless.
The direct and indirect costs associated with using paper in the office is staggering. Paper requires equipment, storage, shipping, postage, filing, and labor which all add up to thousands of dollars in needless costs every year. Paper also slows production which can eat into company profitability
Companies that are going 100% paperless (at least as much as possible) are quickly discovering that they never needed paper, to begin with. With all the technology available for messaging, documenting, verifying, processing, storing, and sharing data, business owners are finding out that there is no need to ever print a hard copy of anything ever again.
3. Social Media Marketing & Promotion.
What do Facebook, Instagram, Twitter, Pinterest, LinkedIn, YouTube, Qzone, Reddit, and Tumbler all have in common? They are completely free platforms upon which companies can advertise, promote, and even sell their products and services —— absolutely free.
While all of these platforms offer paid advertising and awareness campaigns, thrifty and smart business owners know how to optimize their free accounts to leverage their marketing efforts. Create an engaging post, add an eye-catching graphic, finish it off with a call to action, and quick post can translate into new customers. It's a stark contrast from massive marketing campaigns that can cost thousands of dollars.
4. Utilize Cloud Technology.
Cloud platforms are now everywhere. In fact, digital technology products and services no longer exist without offering some type of cloud service either as a flagship product, a bonus feature, or an add-on.
The greatest benefit of cloud technology to business owners is storage. Users can now store multiple gigabytes of data on a single platform. They can share this data with other users on the same platform to collaborate on current projects. Free services like Google Drive allow companies to store data up to 15 gigabytes and collaborate on projects for free.
5. Hundreds of Free Apps for Business.
If an organizational process exists, then there is an app for it. Even better, there's likely a free app for it. Even better, that app probably exists across all devices. Business apps save companies countless hours and thousands of dollars that they would otherwise spend executing an endless range of processes throughout the week.
No matter what a business owner needs an app for — accounting, communication, brainstorming, compliance, financial transactions, employee evaluations, advertising & promotions, collaborations, creativity, management, PR, customer relations, eCommerce, web design — there's an app for that, and it's probably free.
6. VPN Security & Monitoring.
Just a decade ago, companies paid network and Internet security firms thousands of dollars to provide protection across all private and public networks. The reason why firms could charge so much is that network security occupied an exclusive segment of the digital world, and only top industry experts understood how it worked.
Those days are long gone. Now, startups, mid-level companies, and large corporations turn to VPN providers such as Surfshark to create secure network channels without the complexity of a conventional security infrastructure. What used to cost thousands of dollars now amounts to a small monthly fee that even struggling startups can afford to protect their data in transit. They can now save money with VPN products.
7. Hire Remote Contracted Employees.
Modern businesses thrive on creating culture and teamwork within the walls of their business. Yet much of their operating budgets are consumed in employment expenses. On-site workers require desks, computers, facilities, equipment, pay, benefits, and other perks that come with the job.
All of that goes away when an employer hires remote contracted help. Companies are now hiring remote accountants, web designers, administrative assistants, bloggers & content writers, advertisers, branding agencies, software developers, IT managers, and other positions while keeping their core team intact. By hiring remote help, businesses are discovering how much money they are saving by not having an extra team member sit at a desk on site.
8. Automated Systems.
How does a business integrate all operational systems together to work as a single unit without creating a network disaster? The answer is automation. While there's nothing new about automation — the concept has been around for 30 years — automated systems are now more accessible, easy to integrate, and controlled remotely using a simple smart device.
Furthermore, the best benefit, to automated systems is that they help business owners manage and control all structural systems more efficiently. Users can program their HVAC, security, lights, media, equipment, and appliances, and other systems to optimize efficiency and reduce energy consumption. Larger companies can save thousands of dollars on energy costs by simply analyzing and programming all core systems straight from their smart device.
9. Used Office Equipment.
Before Apple became the trendsetting company known for its exquisite, clean office decor, it was nothing more than a garage where Steve Jobs & Co. used pieces of scrap metal to build a baseline computer.
What is the lesson? There's nothing wrong with buying or obtaining used office equipment and furniture. Even well-established, reputable businesses can save thousands of dollars by purchasing preowned computers, printers, desks, chairs, projectors, TVs, phones, and other used equipment. Companies can find high-quality, usable equipment on Amazon, eBay, Craigslist and other platforms.
10. Work From Home.
Quite possibly the best money-saving tactic when running a business is working from home. Granted, this depends on the nature of the business. For instance, product-driven companies may need a storefront if an eCommerce platform doesn't work. Business owners that provide services, however, may be able to designate an area in their home as a workspace so that they don't have to rent an office. There are more home-based startups in the U.S. and across Europe than ever before. Business owners now realize that a lofty office with dozens of employees, and expensive tech is no longer necessary to build a business reputation or create a sustainable business model.
For today's business owners, innovation is no longer relegated to just advertising campaigns, product development, or talent acquisition. Getting innovative also means developing strategies for reducing operational costs while creating a wider margin between revenue and expenditures. Although technology has provided many solutions for saving money, owners must also take a critical look at their organizational processes and how they can save money in all areas of their business.