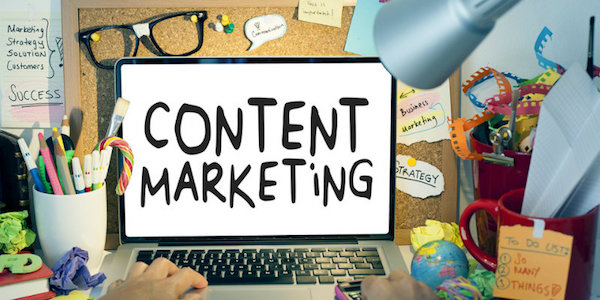 If you're like most businesses and brands today, chances are high that part of your overall marketing strategy involves creating content that is both valuable and highly engaging.
Content marketing is one effective strategy to grow your brand and improve conversions.
Although creating a content marketing strategy can often feel overwhelming, the production of consistent quality content doesn't have to be as difficult as it seems.
Have the right systems in place and use the most effective business tools for improved collaboration to significantly improve your overall content marketing strategy.
Here are a few tips for creating a content marketing strategy that works.
Know who you're creating content for.
When developing your content marketing strategy, it's important that you and your team get crystal clear on who you are creating content for.
HubSpot finds it helpful to really dig into your target audience: "Who's the target audience for this content? For how many audiences are you creating content? Just as your business might have more than one type of customer, your content strategy can cater to more than one type of reader or viewer."
It's important to use data-driven decision making when figuring out who your audience actually is — so that you can create useful content for them. To make data-driven content decisions, you'll need to know how to use some basic digital marketing tools. For example, you can use Google Analytics to inform what kinds of visitors are coming to your website.
Brent Trotter, content strategist at Clique Studios, writes, "[data-driven decisions] keep you concentrated on the right people." He writes that businesses should create content for their real audience — the audience who needs the product or service — as opposed to their ideal customer.
Each piece of content you create should serve to either entertain, engage, or inform. If your audience is primarily account executives looking to improve their sales, posting motivational memes or generic sales blog posts won't cut it.
Know what you're trying to accomplish.
In addition to knowing who you are creating content for, it's important that you have a clear focus on what you're hoping to accomplish when developing your content strategy.
While creating content in itself can be useful for generating general brand awareness, ultimately an effective content marketing strategy works to help you reach your organizations KPI's (key performance indicators).
If one of your KPI's is to get your audience to sign up for a sales demo for example, then your content should at least help drive your audience to take action.
Not all pieces of content should have the exact same call to action, of course having variety in your content marketing strategy is important. However, if you find that you're creating content simply to create content, perhaps revisiting your overall content marketing strategy would help improve your content's performance.
Choose the right tools to produce quality content.
When it comes to creating content regularly, use the right tools to help make it easy to go from an idea to fully-developed content.
Uran Kabashi, marketing operations lead at Aprimo writes, "Whether your organization utilizes common collaboration tools like Slack or Trello, it's important that technology allows content leads and creative directors to visually share, iterate and conversate across a single interface so great ideas never get lost and can be produced faster."
Content ideas that come from people across your organization will be most beneficial to your customers or potential customers. Using the right tools to communicate, brainstorm, and polish your content ideas allows for your entire organization to be involved in the content marketing process.
The life cycle of effective content.
In addition to using the right tools, knowing your audience, and having clear goals for your content, understanding the lifecycle of effective content is also crucial.
The team at Aprimo describes the content lifecycle:
The Idea Phase.
Every good piece of content begins as an idea, and during this phase, all types of content should be carefully evaluated.
Encourage your team to share any ideas they believe would be valuable for your target audience with their reason as to why they think it would be valuable.
Not all ideas will make it to the next phase of course, but empowering your team to share their ideas can help you develop some truly remarkable content.
Approval And Creation.
From your list of ideas, it's now time to work to flesh out the piece of content out further.  Depending on the scope of content, this is the phase in which you'll work to discuss the budget, production, needed assets, and anything else you need to bring your idea to reality.
During the creation phase having an all in one tool to keep your content assets together will help improve communication and collaboration across various teams within your company.
Once the piece of content has been fully formed, it's then time to distribute.
Distribution.
Whether you're publishing a blog post on your companies WordPress blog or needing to push an image across your social media platforms, having a distribution strategy for your content can be the difference between a successful piece of content or having all of your hard work go to waste.
Fortunately, there are a handful of powerful tools that make sharing your content across platforms easy and from one place.
Creating content that converts.
Ultimately, an effective content marketing strategy can go a long way in helping you continue to grow your brand improve your bottom line. By following the strategies listed above, you can improve your content marketing process and work to build high quality content consistently.