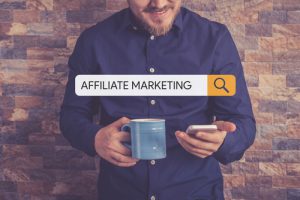 We live in a world where people can avoid the hassles of commuting to work by getting into passive income streams. Affiliate marketing is one such way to generate income passively. In a nutshell, it's a partnership between a product creator or service provider who's looking for marketing opportunities and an affiliate who will get paid by commission to do the marketing. You can learn more about affiliate marketing by visiting sitebeginner.com.
Now, if you're interested in getting involved with an affiliate program, you should know what you're signing up for by weighing the following pros and cons of affiliate marketing:
Pros
1. You can easily enter this billion-dollar business.
Forrester Consulting published a study in 2016 that shows how affiliate marketing is vital in driving company sales, which is why this industry will continually experience a spending growth moving forward.
Once you're fully convinced that you want to take part in this growing industry, it's easy to get started because you don't need to shell out a big capital nor have special skills in the beginning. In fact, some affiliate companies even offer free affiliate programs and assistance to get you started in the business. 
2. You can have fun with it.
Since different affiliate marketing programs can be available to you, you have the freedom to choose the one that suits your preferences the most. As someone who wants to market their business, you can pursue any of the following paths:
3. You can do it as a side gig. 
This is possible because, as mentioned, you don't have to invest a lot when starting an affiliate marketing program. You can then make time for other part-time jobs or different commitments you may have in your professional or personal life.
4. You earn money by commission.
This can be an advantage if you're willing to work for the results that you want. During the early stages, it's best to test out different affiliate marketing strategies to see which one will work for you. When you find a promising lead and stick to it, it's only a matter of time before you earn more than what you expected.
Cons 
1. You earn money by commission.
No, this isn't a typographical error. Earning money by commission can either be a pro or a con since you get paid depending on your performance. It's one of those high risk, high reward situations – it may take a while for your website to generate a satisfactory amount of traffic, but once it does, it'll be worth the wait. However, if you don't set up your program correctly, you may never see the results you want.
2. You may not enjoy working freelance style.
The fact that there's no fixed amount of revenue available every month doesn't sit well with everyone. This is why it's a good idea to start affiliate marketing only as a side gig or a part-time job.
Another thing about affiliate marketing is that you don't have to go to an actual office to get the job done. If you're a social person who enjoys the company of others, then you might find it hard adjusting to the freelance lifestyle.
3. You may fall into the trap of false advertising.
The desire to generate as much income as quickly as possible can lead some affiliates to over exaggerate a product. False advertising is a surefire way to lose customers' trust, and once you do, there's no easy way to get it back.
That said, the best way to be successful in affiliate marketing is to only advertise legitimate products that are backed-up by proven claims.
4. It demands a lot of your time and hard work to keep it going.
While it's easy to get into affiliate marketing, you still have to put in a lot of effort to ensure your success because you have to accomplish a lot of tasks, which include:
Designing websites
Writing original, high-quality content
Engaging people on social media platforms
The truth is, affiliate marketing can only become a passive income stream once all the hustle that you've put into it has finally paid off.
The many gifts of digital media and technology include fresh, innovative ways to make money online such as affiliate marketing. This could be a great business venture because it doesn't need a big capital, it can be a fun side gig, and you can get your commission any way you want. However, it's important that you also consider that affiliate marketing is a freelance, performance-based job that would eventually need a lot of hard work to keep it going.