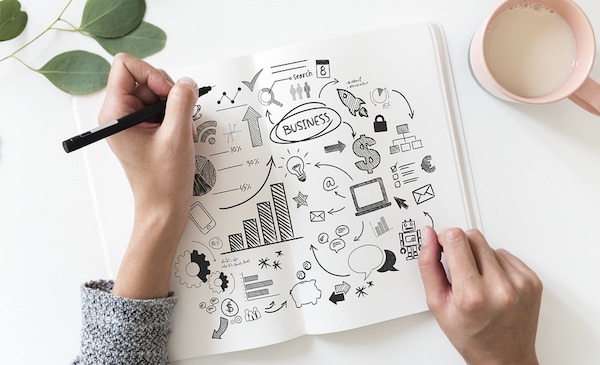 Starting a business isn't for everyone. However, the people that label themselves as entrepreneurs prioritize starting a business within their lives, and are constantly seeking new opportunities for them to break into.
Still, it can be tough to decide exactly what type of company you should start. There are countless industries that you can choose from and running two companies at the same time will only cause chaos within your life. Thus, you need to choose one idea and stick to it.
At the end of the day, you have to ensure that the company you are starting interests you. You have to believe in it, in order for it to grow and succeed.
Here are a few considerations to keep in mind when it comes to your opening up your own start-up.
Finding a field that interests you.
Finding a field that interests you will often be tied back to your personality. Do you consider yourself to be an introvert? An extrovert? What type of industry can you imagine yourself working in on a daily basis?
Moreover, this may be a field that you choose to work in first, before opening up your own business. For example, you may work as a Chef in a kitchen before you open up your own restaurant.
Pursuing further education in that field.
Depending on the field that interests you, it would also be notable to pursue a higher education in that sector.
Of course, you will be a business owner, but at the same time, you need to understand the industry by learning more about it. How can you open up your own hair salon, without knowing anything about the day to day work of a hairstylist? You may even start off as a hairstylist before you become an entrepreneur.
Moreover, you can always choose to get your degree online, as well. For example, if you are interested in the field of engineering, you can choose to complete an online MS in civil engineering by Michigan Tech, thus allowing you to learn from the comforts of your living room home. Getting a master's program will further ensure that you are an expert in the field that interests you.
The more you know about the day to day work of the job, the better prepared you will be to run a successful company.
Taking a look at the current marketplace.
Through taking a look at the current marketplace, you are also ensuring that there is a need for your type of business. The whole point is for you to make a profit, and thus for people to make use of the services that you provide them with.
If there is no room in your city for your type of company, you may want to consider relocating it to a place where it will be guaranteed to stand out.
Consider the necessary funding.
Any business venture will require you to obtain the necessary funds for it. Thus, while you are deciding what kind of company to pursue, you also need to take into account your possibility of opening this type of organization.
Some options for funding can include:
Bank loans
Crowdfunding
Investors
Help from friends and family members
No matter how you choose to fund it, you will also need to remember that you have to, first and foremost, focus on growing the company within your current city, before you even begin to consider tackling an international marketplace.
Ensure it is unique and offers a competitive edge.
Have you thought about how your company will be unique, compared to the similar business ventures that established themselves in society? You can always do some research about the types of company ideas that creative entrepreneurs are coming up with, and think about how you, too, can incorporate this level of innovation into your venture.
Start by taking a look at what your competitors are doing, and think about how you can do it better. Why would your audience use your product or service above anyone else's?
Speak to other entrepreneurs.
Speaking to other entrepreneurs, and even befriending your competitors, will allow you to get a better understanding of what it is that you are about to embark on.
When it comes to other entrepreneurs, do you have a grasp on how your life will change, as a result of starting your own company? Your daily habits will no longer be the same, and there will be much more at stake if something does not go according to plan, considering it is your business.
Even when you network with your competitors, you will get a better sense of what has and has not worked for them in the past. Moreover, rather than making an enemy out of them, and thus making your life more complicated, you can share experiences and learn from one another!
Take the plunge into becoming an entrepreneur.
There will come the point where if this is where your passions lie, you need to believe in yourself and take the plunge into becoming an entrepreneur. Although there will be a level of risk associated with it, commitment is key to be successful at what you are doing.
Gone are the days where you will be clocking in and out of work, considering that the success of your business venture will be something that you likely think about even in your spare time. There will be an increased level of responsibility in your life, but it will all be worth it if you enjoy what you are doing.
A company can be as successful as you make it to be. It's only natural that it will take some time until you grow it into the enterprise that you dreamed it would be, and you need to be strategic about everything that you do throughout your day to day endeavors.
In addition to all of the factors that have already been mentioned here, don't forget that running a company is never a one-person show. Even if you have established yourself as the leader, considering it is your idea, you will need dedicated and knowledgeable employees that can help you steer the company towards success. Take time to build the perfect team, and the profitability of the business will be impacted as a result of this.