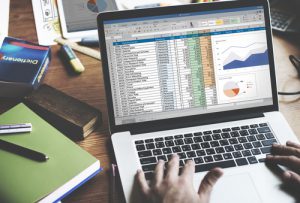 After paying salaries, retirement benefits, and health insurance, as well as any taxes associated with hiring employees, it is very easy for businesses to spend a lot of money on your employees. For a small business or one just looking to save money, hiring a new employee for every position needed in the office might not be practical. However, there are ways that businesses can get the help they need by hiring the required professionals while saving the business money.
For example, outsourcing jobs can significantly reduce the amount of work and money spent on employees, especially in the case of payroll outsourcing. As one of the most important departments or positions in a company, it can also be one of the most costly. After paying someone that is well-versed in HR policy and regulation a competitive salary, training them, and then paying benefits, a company may have paid out several thousands of dollars. For this reason, outsourcing your payroll is not only a more efficient way to do business, but it also can save your business money in the long run.
Let's take a closer look at a few more reasons you should outsource your payroll and what advantages you can expect.
Alleviates Hassles Related To Government Regulation.
One of the major reasons that outsourcing payroll makes sense to businesses is because payroll companies know the law. In Australia, business who outsource their payroll can remove the hassles of dealing with payroll taxes, superannuation, and now, Single Touch Payroll. By contracting an expert in this area, you avoid the mishaps that go along with not knowing payroll guidelines for retirement, for hiring part-time and full-time employees, and for benefits, in addition to other important facets of payroll.
Better Technology.
Because payroll is the focus for these companies all of the time, the tools they use to complete the job are up-to-date, and these companies are using more than just the basic accounting programs. Instead, they have an entire system set up to make sure your employees are paid on time, and the tasks related to taking care of benefits and retirement are completed properly. Many payroll companies enlist state-of-the-art software so that paying checks and sending information to the government regarding benefits can be done in a timely manner. Most businesses, on the other hand, use systems that are functional but are not necessarily the most efficient option.
Fewer Miscalculations.
Outsourcing your payroll also reduces the incidence of miscalculation. As stated previously, payroll experts do nothing but tasks related to remuneration, and the software they use prevents the types of errors that can be a huge inconvenience to correct. With the tasks related to paying your employees taken care of, businesses can focus on the core duties related to their business.
Evolving Job Market.
Today's business landscape is a very different place than what it was just a few short years ago and this is most evident in the way that many people are now employed. In the past, a person could work until retirement at one job but today the market for freelancers and contractors has grown and many people work at more than one career simultaneously. In this market, not only is outsourcing a good way to make sure your employee records remain organised, but it is seen by many employers as a common sense approach in this dynamic job market.
The Benefits Of Outsourcing.
Outsourcing your payroll has many benefits to employers and allows business owners to run a thriving business while keeping employment records organised. The cost in terms of hiring one employee or hiring a whole department is much less expensive as businesses not only have to pay salaries but also offer additional benefits. And, with your payroll related tasks looked after, you can focus on the more important elements of your business going forward.