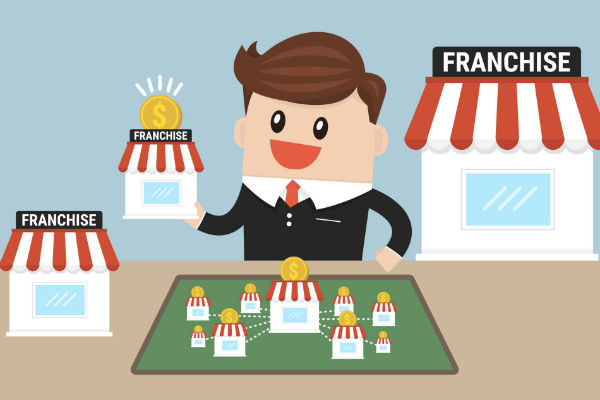 We all know a lot of big-name franchises, but even small business franchises make a big impact in the world of business. In a franchise business, the franchise owner or original company will create a clear strategy of conducting business, and this will include branding elements, protocols, and more. Along with this comes a clear reputation, customer expectations, and even some marketing.
If you're looking to start a small business, a small business franchise easily might be the best option depending on your expectations. Unlike starting your own business from scratch, a lot of things are already done for you to make the experience simpler. On the other hand, it's not the right choice for every entrepreneur. Here are the advantages and disadvantages of choosing a franchise for your next business venture.
Advantages of Buying a Franchise.
According to the International Franchise Association, owning a franchise means you can "go into business for yourself, but not by yourself." This makes a world of a difference, especially for those just starting out.
Yes, you're able to operate your business independently, but you also have a clear set of guidelines, steps, and expectations to follow that will ensure your business runs smoothly. Here are the primary advantages: 
Big Business Network – Small businesses often lack the right network to find success. With a franchise, you have a built-in network of support, especially from your upper level corporate organisation. Franchisors provide training, materials, and everything else you need to operate your business. This means you don't need any prior experience, and running a successful business is much more attainable.
Success Rates – Franchises have better success rates than regular DIY businesses. You've likely heard the statistics about how the majority of new businesses fail. This isn't the case for franchises which aren't really "new" businesses in the same sense.
Secure Capital – Finding money to get your business off the ground is no easy task. With a franchise, it's easier to secure financing since you have a clear, established business plan. In many cases, it's more affordable to start a business in this way.
Reputation – Finally, your franchise comes with an established reputation. Customers know what to expect, and this carries a lot of weight today. You'll also have things like national advertising, customer service, and ongoing support to pull from.
Disadvantages of Buying a Franchise.
While owning a franchise gets you a head start in the business world, you shouldn't make the mistake of thinking it's all easy all the time. Like any business, owning a small business franchise is hard work. You'll still need to be ready to commit to your business, and you'll also run into unique challenges. Let's discuss the disadvantages:
Formal Agreement – Owning a franchise means entering a legal agreement. This agreement will include obligations about how you will run your business. Expect to sacrifice some creativity for the franchise.
Restrictions – Because of this agreement, there will be limitations on how you can run your business. For example, you'll likely need to use approved suppliers or only operate in certain locations.
Reputation – The reputation we discussed before is a double edged sword. Since you share such a large reputation, issues with corporate or other stores will mean issues with your own business.
Shared Profits – Finally, you'll need to share a percentage of your profits with the franchisor. You'll also need to pay repeated fees to license your franchise. These are costs you wouldn't have if you started your own traditional business.
As you can see, there are a lot of things to consider before you buy a franchise. Of course, like any business, buying a franchise will come with a lot of work and challenges. However, it can be a great option for both experienced and new entrepreneurs looking to find success.