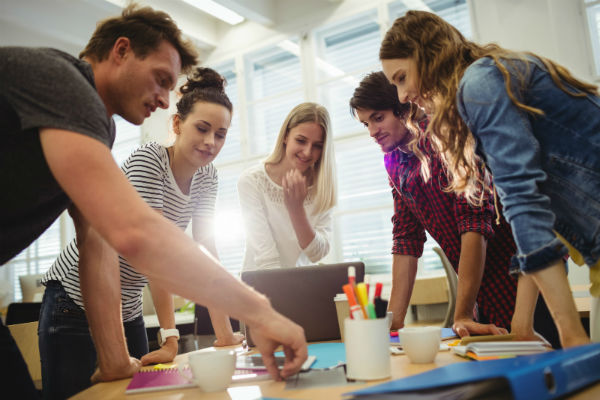 by David Disiere, founder and CEO of QEO Insurance Group
For those of us who are hardwired with a competitive nature and are driven to succeed, entrepreneurship can be addictive. Few challenges are as exhilarating as testing one's resolve and the breadth of one's skill set by launching a business.
Entrepreneurs often thrive when they have to be jacks-of-all-trades. They find it intensely rewarding when looked upon to call the next play or put out a raging fire. And a startup delivers plenty of these opportunities.
But a thriving founder does not necessarily translate into a thriving business. The tasks that crowd your calendar — as satisfying as they might feel — could just as easily be stifling your young organization's growth. The primary responsibility of any founder is not merely to keep the business running: The real challenge is discerning which investments will foster growth and long-term success.
Delegate. Delegate. Delegate. (Except Where You Shouldn't.)
If you take even a few minutes to list the myriad tasks that consume your day, you will quickly find many that you could effectively delegate. Do the hours you spend reviewing your books or putting your hands on the product reap discernible rewards for the organization?
As you look at your list with an eye toward the areas where your skill set best serves the productivity of the company, it should become clear that most of your daily agenda is better suited for someone else. The big question is who should be completing these tasks.
That question brings us to a critical task that startup founders should never delegate: recruiting the right team. If you want to free your time for truly impactful tasks, you must surround yourself with a team that can handle everything else.
Getting Ready to Recruit.
With the right approach, recruiting a talented team is not difficult. Before you can find the right team members, however, you have to prepare for them.
This process should begin with an honest self-assessment. If you want to fill the holes in your growing company, you need to figure out where those holes are. What weaknesses do you need to offset? What skill sets best complement your strengths? If you cannot yet afford to fill every void, then which ones are most critical?
Perhaps more importantly, shore up your ability to lead everyone you bring on board. When 50 percent of employees leave their jobs because of poor managers, it would be premature to bring in a great team that you are entirely unprepared to lead. These initial stages of your startup's life are the ideal time to mold yourself into someone whom high-performing employees want to follow into battle.
Putting Together an Incredible Team.
Once you are ready to lead and delegate, it's time to build your team. Follow these five steps to ensure you bring together a team destined for success.
1. Be vocal about your values.
Filling out your team is about more than merely compensating for your weak spots. It is first and foremost about finding others who embody the organization's values as well as you do. Clarify those values for yourself and your recruits, and you will attract like-minded talent to your startup.
2. Recruit in the right places.
When it comes to finding top recruits that fit your values, mass market job boards are the wrong place to look. Think more critically about your job posting. Where are you likely to find the best candidates? It may be your website, or it may be a niche job board. The more you can use your network, the better — work to build connections locally and on platforms like LinkedIn.
3. Get behavioral.
The interview process is about discovering whether someone's actions will align with your values and your company's needs. It is better to gain a clear picture of past behaviors at work than to spend an hour rehashing a résumé.
Use behavioral questions to predict future performance. These might include:
How do you organize your day-to-day work?
What is an example of a recent accomplishment that made you proud?
How do you prioritize tasks on a long-term project?
4. Diversify your thinking.
Do not underestimate the value of having team members who hold different views from your own. While you may be driven to find recruits who can help you execute your existing plan, it is never too soon to consider adding varied perspectives to the mix. Even early in the game, new ideas are never a threat — they just might help you avoid a painful course correction.
5. Act quickly.
The best candidates will be snatched up before you can say "You're hired." When you find a good one, don't delay in extending an offer. And don't forget to contact the candidates you don't hire, as that seemingly small kindness can keep the door open for them when a better-fitting role comes along.
Launching your own business is a thrill unlike many others. Unless you have figured out how to get rich with your lemonade stand — or a similarly small operation — then sustaining your business will be a team effort. Even if you are still getting your business off the ground, the best thing to do today is to prepare to assemble the team that will help you succeed tomorrow.
David Disiere is the founder and CEO of QEO Insurance Group, an agency that provides commercial transportation insurance to clients throughout the U.S. He is a highly successful entrepreneur who has launched business endeavors in the real estate, oil and gas, agriculture, and automotive sectors. David is equally passionate about philanthropy, and he works to help underprivileged children through the David & Teresa Disiere Foundation.