by Harsha Cuttari, CTO of AQUA Intelligence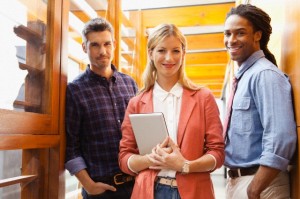 From avocado toasts and pumpkin spice lattes to pricey Yeezys and international vacations, Millennials and their 200 billion-dollar buying power have a great deal of influence over the economy. But, how exactly are Millennials spending their money and to what extent do companies have power over them? Millennials are moving away from material objects and spending a lot more money on traveling. The travel industry has the opportunity to sink or swim, prompting industry leaders to explore new ways to satisfy customers, including tapping into the potential of blockchain technology.
According to Lexington Law, in 2018, Millennials in America had an average expenditure of $47,112 and they pumped $600 billion into the US economy. That number is only expected to grow, surpassing one trillion USD by 2020. How does that compare to other generations? Well, when it comes to entertainment, Millennials shell out two thirds more when compared to GenX and Baby Boomers. Even though they are spending more, Millennials are currently shelling out less on material items.
So what do Millennials care more about than the hippest of avocado toasts and the trendiest of designer shoes? They are taking more vacations, way more than previous generations. In fact 78% of Millennials anticipate using all or most of their vacation days, while only 69% of Baby Boomers are expected to do the same.
Other than spending habits, Millennials may also have a reputation for being capricious, but that's actually unfounded. They are fiercely loyal when it comes to brands. The AARP study, Travel Trends, mentions that nearly 60% of Millennials remain loyal to brands. The study, also reveals that Millennials are less likely to be members of loyalty rewards programs, but more likely to be loyal to the programs they are already in.
Understanding your audience and catering to them is one way to gain customer loyalty. Many travel providers, hotels especially, are working on doing just that. Millennials: The Generation Reshaping Travel and Shopping Habits, published in June 2018, explained that hotels are working to give guests personalized treatment in a more "down-to-earth" way.
The Facebook generation grew up on smartphones and has uploaded every second of their lives to social media. Playing outside was traded for Candy Crush and Fortnite. Technology is now a major part of travel itself, from airlines offering inflight wifi, to applications catering to your interests with vacation recommendations.
When traveling, I love hotels that can incorporate technology to make my experience seamless. Hotels such as Hilton are offering most customer services through an easy to use app. Checking out a hotel's amenities and ordering rooms service through an app makes for more convenient hotel stays, creating loyal Millennial customers. In turn, the use of technology can also provide valuable data which benefits the guest and the hotel alike when enhancing customer experience.
As companies look for new ways to innovate or pivot, many are turning to blockchain technology. There is a belief that the secret to cracking the millennial travel market is blockchain and there is no shortage of blockchain companies working to do just that. Blockchain technology can be used to to help personalize travel, a trait Millennials seek. Finance journalist Roger Aitken has explored this and explained, "Blockchain and related IT of the Distributed Ledger Technology (DLT) is argued to be perfectly positioned to harness these tendencies thanks to increased Peer-to-Peer (P2P) communication and better customer incentivizing methods via tokenization."
As blockchain technology continues to evolve, we will see new use cases in the travel industry, from hotels to planes, to user experience and loyalty rewards programs. Various companies are already dipping their toes into the water by offering blockchain solutions to travel problems. Take Air France KLM's recent partnership with Winding Tree for example, they are working to lower prices by using blockchain technology to cut out the middle man.
Millennials are creating the experience economy, and with that being said, tourism has a chance to be revolutionized with this generation.
Harsha Cuttari is a blockchain evangelist who currently leads the development and technical strategy for AQUA where he is working to build strong product foundations and data-backed usability. Prior to AQUA, he founded Kroleo Studios – an early adopter of blockchain development services. With in-depth knowledge and experience in developing and maintaining various applications in Fintech, Gaming, etc., he has led several marketing campaigns including online strategy consulting, for clients large and small around the world.