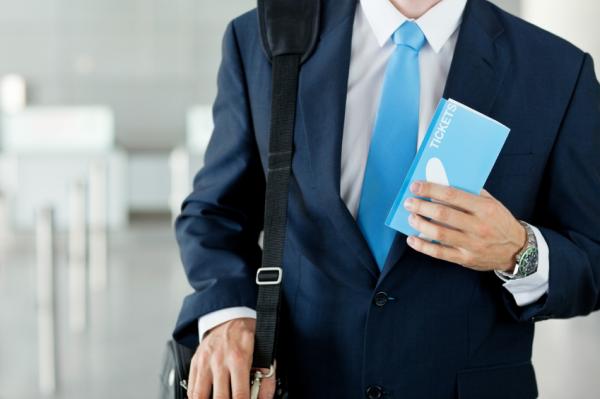 Wouldn't it be great if you could just spend all of your time traveling the world? Unfortunately, all of those boring things like work or lack of money get in the way of that. But what if you could get the best of both worlds and travel while you work, and have it all paid for as well?
It sounds too good to be true but there are actually plenty of ways that you can do it. These are some of the best careers for people that love to travel.
1. Blogging.
Starting a career as a professional blogger is a great way to earn money on your own terms without having to answer to anybody else. The possibilities are endless and you can start a profitable blog about pretty much anything if you run it properly. But if you're somebody that loves to travel, you should consider becoming a digital nomad. A digital nomad is somebody that travels the world and earns money from writing about their travels on their blog and posting about it on social media. It's a great way to earn the money that you need to explore the world.
Just remember, you're not going to start making money from the blog right away, it takes a while to build up a following before you can start bringing in ad revenue. That means you're going to have to fund your travels yourself for the first few months at least, maybe even longer. If you save up a good amount of money, you can take a leap and leave your job to start traveling the world and writing about it on your blog.
2. Airlines.
The most obvious way to travel for work is by working for an airline. You'll get to explore loads of different countries around the world, all paid for by the airline, and you'll be earning money while you do it. There are a lot of different jobs that you could do for an airline like becoming a pilot or being a flight attendant. If you're thinking about becoming a pilot, you've got a long road ahead of you. Pilot studies involve getting a degree and then building up a good amount of hours in a smaller aircraft before you can even think about graduating to a passenger plane. It's expensive to train as a pilot but you'll get a very good salary at the end of it so it's worth it if you can afford it in the first place.
If you don't like the idea of handling an entire plan but you still want to get the travel benefits of working for an airline, why not get a job as a flight attendant instead? It doesn't take as much training as being a pilot, but people actually underestimate how much you need to learn before you can become a flight attendant. You need to know how to react in an emergency and make sure that all of the passengers are safe. The good news is, you won't need any previous qualifications to apply for a job, you just need great customer service skills, you'll get fully trained before you take your first flight.
It's not just the people that fly the planes and accommodate the guests that are important to airlines either. If you've got an engineering background, you could look for jobs fixing aircraft. You won't be moving around quite as much but you'll be able to get a posting abroad somewhere.
3. Cruise Ship Worker.
Cruise ship jobs are one of the most popular careers for people that want to travel because there are so many options and it's a more relaxed travel experience than flying around on a plane all of the time. There are so many different jobs that need doing so you should be able to find something that suits you. If you've got a culinary background, you could find work as a chef on a cruise ship. There is always a need for a lot of customer service staff like waiters or cashiers in the shops. If you know a trade you could get a job as a technician on the ship doing maintenance on the electrics or plumbing. There are even jobs available as part of the entertainment and shows on the cruise ship. If you're a performer of some kind, this is a great way to find a regular slot that pays well and gives you the chance to see the world at the same time.
However, there are some downsides to working on a cruise ship. It's a lot of very long hours and sometimes, you might feel like you're not really getting to enjoy the travel experience because you're always on the clock. You'll still get a bit of free time when the boat docks so you can still see some amazing places.
4. Consultant.
Businesses need consultants to give them expert advice on how to improve their company. Most people don't consider this a career that involves travel but a consultant is somebody that is at the top of their game. Their expertise is rare and can't be matched so often, a good one will get offers from companies around the globe. If you're going to be a successful consultant, experience is the most important thing. That means it's only a good option for people that are nearing the end of your career. If you've only been working in your field for a couple of years, nobody is going to trust your judgment and hire you as a consultant.
5. Teach English.
There are people all around the world that want to learn English and that means there are plenty of positions available for native English speakers. You'll need to do a short online course to get certified but it takes no time at all and then you're qualified to start traveling the world and teaching English.
These are all great career options for people that want to combine their love of travel with their work.