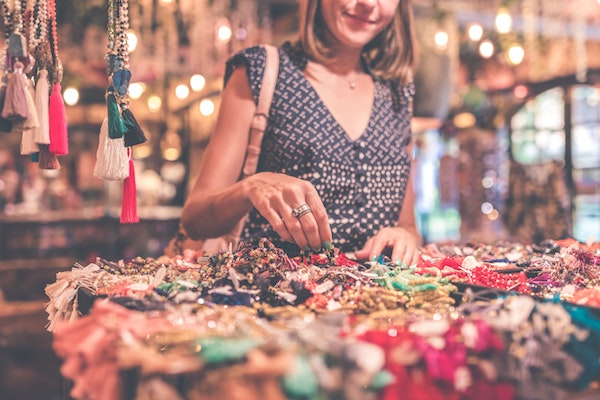 When you run a small business, chances are that you operate mainly from one set location. If you run a brick and mortar store, you will sell goods to customers who walk through your doors, browse your stock and displays, and hand over cash or pay by card on a face to face basis.
If you engage with E-commerce and operate through an online store, your customers will head to a website and make online transactions. You are likely to then post items out from home or from your commercial premises and storage spaces. However, it's important to remember that you don't have to limit yourself to your main premises or means of meeting customers when it comes to raking in money.
There are alternative locations that you can sell at temporarily too! Let's take a moment to look at exhibitions and gift fairs and examine how they can prove to be extremely lucrative and profitable for your small business.
What Is an Exhibition?
An exhibition is a public display of something of interest. When you engage with exhibitions as a small business owner, you will generally rent a stall or space within a hall which will be shared with other businesses operating in a similar field to you. If you sell confectionary, you might want to set up at a food exhibition. If you sell craft goods, you could rent a stall at a craft show. Members of the public interested in these given areas will purchase tickets to the exhibition and will browse all of the wares on offer there.
What Is a Gift Fair?
A gift fair is very similar to an exhibition, but it is generally marketed as a great place to pick up presents for loved ones. They are consequently generally put on at busy times of year near special occasions that are widely celebrated, such as Christmas.
The Benefits.
There are plenty of benefits that come hand in hand with setting up at exhibitions and gift fairs. Here are just a few to consider.
People Are Willing to Spend – people buy tickets to these events with the intention of buying things while they are there. This means that you will come face to face with a number of people who are looking to part with their cash. Making sales becomes a whole lot easier.
You Can Establish Your Brand – if you are a newbie in your field, these events serve as the perfect opportunity to get your name out there and to establish yourself as a force to be reckoned with. This is also a great opportunity for online companies who wouldn't otherwise come face to face with consumers.
Tips and Tricks.
When choosing a stand to rent at a gift fair, don't be afraid to spend a little more on a space that is in a prime location. This will be more than worth the investment, as placement can significantly affect the volume of traffic that will pass by your display. Try to secure a spot in a main aisle at an intersection. This maximises the number of people you'll come into contact with. You should also make sure that you have plenty of business cards ready. If you connect with someone at the show or someone shows interest in your goods, you want to make sure that they can get in touch with you easily. Make sure that your cards have an eye catching design and fit perfectly into the card compartment of a wallet. Remember to detail your brand name and have details such as your contact number and email address without any typos.
While you might not have considered setting up at a trade show or gift fair before, there are plenty of benefits that come hand in hand with doing so. Hopefully, the above information will help to prepare you for the first one that you do decide to attend.