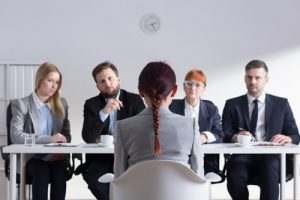 The company's precious assets are its employees. Your enterprise will only succeed if the people behind its operations are collectively working towards the realization of your goals. If you want to entice the right talent for your needs, you should come up with strong and efficient strategies for your recruitment process.
There is plenty of competition for exceptional talent. These people are often being headhunted and contacted by recruiters. They also know how much their skills are worth and use that to their advantage. A poor recruiting process can cost your reputation, your top candidates, an increase in cost-per-hire, and a high turnover rate.
To prevent all these from happening, here are the steps that you should focus on to entice the best applicants:
1. Have a Strategy in Place.
Before everything else, you ought to have a solid plan that includes the goals you want to achieve and the strategies you need to accomplish. This ensures that you are recruiting the person that your company needs.
Critical stages to creating your strategy involve:
Evaluating the Need – Know the must-have skills and experience for your candidates and know the requirements you should be looking for. Ask yourself whether the department truly needs someone to fill the role or if the duties it entails can be delegated among current employees.
Make a Detailed Job Description – Core competencies are crucial for this stage. This is the part where you establish expectations and priority requirements such as the completion of a drug test. If you're in the transportation industry, your applicants should pass the Department of Transportation's (DOT) Drug Test especially if their tasks are safety-sensitive. Confirm BioSciences provides screening solutions for corporate entities and other organizations so that you don't neglect this government-mandated examination.
2. Find the Best Source.
After making sure that you have a clear recruitment plan, it's time to look for the best source for your candidates. Know if it's better for you to hire someone who was not affiliated with your company before or promote someone already working for you.
There are two methods you can use for recruiting top talent:
Internal Hiring – Often, with high-level positions, hiring managers opt to promote someone from the team who has been trained for the role. This way, you prevent current employees from searching for a promotion elsewhere because they can see opportunities for career growth from your company.
External Hiring – Some positions require a fresh perspective. Hiring external talent will give you the opportunity to infuse diversity into the present working environment.
3. Be Thorough During Assessments and Interviews.
All too often, hiring managers are pressured to recruit fast because of the urgency of the position that needs to be filled. However, rushing the recruitment process will only cost the company more money on the onboarding and training phases.
This is why interviews and assessments are essential. Achieve better results from your recruitment campaign by certifying that the candidate checks the right boxes in your job description.
Assessments – Usually, potential employees go through a series of evaluations to ensure that they are equipped with the knowledge necessary for the role, as well as to gauge if they are the right fit for the company's culture. Examples of assessments are psychometric profiling tests and simulated exams.
Interviews – Craft the questions based on the core competencies you prepared before the hiring process began. To be sure that you are unbiased in interviewing the candidate, stick to the questions you made. With this, you are providing your applicants with the equal opportunity for work.
4. Create the Offer. 
After going through all the applicants' resumes and interviewing the ones who have the skills you need, carefully draft an offer for "The One" and present it to the candidate.
Explain how your company can provide opportunities for his or her career growth and other benefits that he or she can enjoy once they join your team. Also, give them a clear schedule once they get on board. Include details on the orientation, training, and other processes that they can expect during their first few weeks or months.
Conclusion.
Recruitment is a necessary step in attracting and engaging top talent. As a hiring manager or business owner, you are responsible not only for filling the role but for ensuring that your company continues its operations as smoothly as possible. This way, you can stay on track and work towards achieving your goals.