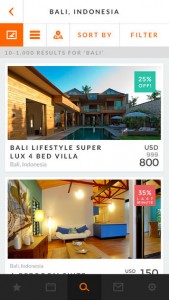 Getting traffic to your website can seen like a huge slog when you're just starting out. It can seem like you're just a tiny drop in the ocean – and getting out looks as bleak as it gets. However, with a point in the right direction and some top tips, you can get your travel blog from zero to one hundred in a matter of weeks.
As long as you follow our guide on how to get more visitors to your travel website, you can't go far wrong. So, without further ado, here are our top tips to get those clicks.
1. Post content frequently.
One way to get more visitors to your travel website is to frequently post content. This will boost your name among readers online and will also ensure that your website appears more credible than it would with only a few posts uploaded to it.
Posting frequent content will also allow for you to build up a base of readers who will, in turn, share your website around and attract more visitors in the long run. This is one of the easiest ways to get visitors as the more fresh content, the more you can reach new people quickly.
2. Include different media formats.
Another top tip to get more visitors to your travel website is to incorporate different media formats into your website. Any way in which you can make your site more interactive will attract more visitors as there will be something for everyone on your website.
Be it uploading your best and favourite travel pictures into a 'gallery' section of your website, or linking in any vlogs or cool travel videos to your posts, multimedia is all the rage right now and is a key player in boosting visitor numbers. Sometimes websites could just really do with something different and unique to peak interest.
3. Focus on your SEO score.
The top travel websites, like Mountain IQ for example, will focus on their SEO score/rating whenever they publish anything. SEO (Search Engine Optimization) is a little function you can play with behind the scenes on your website to boost any post's appearance in a Google search.
SEO means you enter a key word and ensure that key word has a strong prevalence throughout your post. Posts are also scored on their readability, so it's important that you write – or have writers – who can write to the specific style of the readability test. By boosting your SEO score, you boost your website's position in a Google search, and the closer to the top of results you are, the more visitors you will get to your travel website.
We can't stress the importance of SEO enough when it comes to increasing visitors to your travel website. Try and learn the tips and tricks from YouTube, or employ an expert to help you out if possible.
4. Allow guest posts.
A great way to get more visitors to your travel website is to allow guest posts. This means that you'll be reaching a greater network of individuals who want to write for you, which will increase visitors by those means alone. Moreover, it will increase visitors when their posts are published and they share them across their social media.
Guest posts are a great way to drive up traffic. It's also great if you manage to secure a guest post from a writer with a good, decent number of followers, so approaching some may even be a great way to help yourself.
5. Create a subscriber list.
It's one thing to get more visitors to your travel website, but it's another to keep those increased numbers up. That's why creating a subscriber list is an excellent way to make sure you have a good, solid number of visitors coming back.
Have a pop-up appear on your homepage and at the bottom of every post asking visitors to subscribe to a newsletter or briefing. Give them an incentive to do it too, like exclusive content or an entry into a raffle or prize draw. People love it when you give them something in return for their loyalty, so be creative and show them how much you want them.
Good luck!