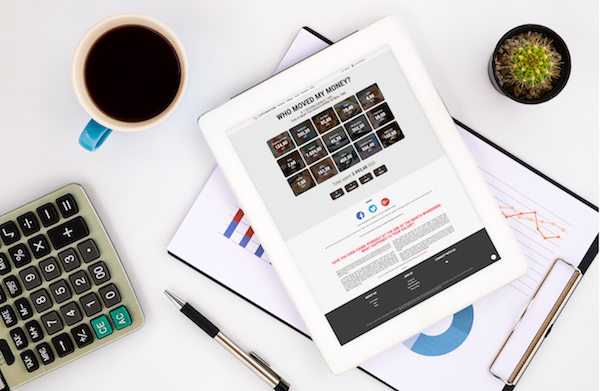 When you think of credit scores, the first thing that comes to mind is a personal credit score. Many have no clue about business credit scores, including how to establish one, how to access their individual business score, and the impact these scores have on their businesses.
A recent report showed 72% of small business owners have no information regarding their scores, and another 60% don't know where to find any.
Lenders usually consider your creditworthiness after you apply for either a personal loan, car loan or mortgage. This, combined with your credit history, provides a comprehensive report the lenders can use to assess the risks you pose.
The same process applies to businesses. Financial institutions will go through your business's financial history to determine whether you qualify for realistic loans and the amount, as well as the interest rates attached to the loans. Read on to find out more
What is the Actual Difference Between the two?
Personal and business credits have some similarities, including a score range, which categorizes consumers into groups depending on their credit worthiness.
The first difference that comes to light is how the ranges differ. Personal credit scores begin at 300 and stop at 850 while for the businesses, the score will begin at 1,000 and go all the way to 1,800. Other models use zero to 1,000.
The other difference is the link between you and your credit. Your SSN in personal credit links you to your credit. In contrast, for a business credit, you'll need to acquire an Employer Identification Number (EIN) and a Tax ID Number to link you and your credit. This is also the way the government will identify your business.
Experian, Equifax, and Transunion provide credit history when it comes to personal credit in the form of a report showing a single profile. The first two companies also provide business credits.
However, the most well-known company dealing with business reporting is Dun & Bradstreet. If you have a number of businesses, you don't have to worry because the only thing you need is an EIN for each business in order to receive unique reports.
The legislative framework is the final difference. Unlike personal credit which enjoys protection from the Fair Credit Reporting Act, business credit remains out in the cold. With a business credit report, you cannot challenge a negative item.  If you do challenge the agency, they are not obliged to respond. What's more, anyone can access your score without your permission.
Should You Get a Business Credit?
Yes, you should. In this day and age, it's almost impossible for you to perform any transaction without a business credit. Furthermore, if you require funding from a lender, they will have to scrutinize your business's financial history in order to come up with a conclusive decision on whether you qualify a for a loan.
Business insurance also depends on business credit. Also, keep in mind that it will be difficult to make any purchases without credit.
Can I Use My Personal Credit for Business?
It's possible for you to use your personal credit, but that is a dangerous road you wouldn't want to take because of the tight measures the IRS has put in place regarding the mixing of personal and business expenses. Moreover, it will make bookkeeping a never-ending nightmare.
In addition, should the business collapse, lenders will be on your front door ready to sweep up every asset you own. This means putting your assets and your family at risk.
You'll appear more professional if you open a dedicated business account to take care of your business expenses.
How to Set Up a Business Credit
The steps listed below will help you to set up a professional credit with little effort:
Form a limited liability company (LLC): With an LLC, there're clear boundaries that separate your business from you as an individual. You'll also safeguard your assets should the business tumble.
Apply for an Employer Identification Number: This unique number allows the government to identify your business as a separate entity. It's also absolutely free to apply for.
Open a credit file with credit bureaus: You can do this by using a legal business name. The account would be used for all business transactions, such as paying employees and bills. You can also set up a dedicated business telephone line.
Take out a loan: When taking out your first loan, experts recommend applying for a small loan. This will make it easy for you to repay the loan, and as you maintain a good record of on-time payments, the lender will make positive reports to the bureaus, thereby improving your score.
Don't mix personal and business expenses: To prevent this from happening, research the best business structure for you. Experts advocate for a limited liability company, which will save you lots of headaches when it comes to taxes and guarding your assets.
Separating these two expenses is important both for you and your business. Therefore, you need to take the necessary steps to draw the line by opening a business account, scaling up to an LLC, among other measures.
If you are a sole proprietor, you'll have to work twice as hard to maintain a delicate balance between your personal and business life.
Regular Checking for Protecting Business Credit.
Not many of us are aware that it is important also to check business credit profile same as a personal credit. It reflects the status of a small business, so it makes sense to check it regularly. All the terms regarding credit, rates and other essential terms will ultimately determine by this score. Some other factors those makes these rating important than ever for business are the following:
1) Your potential customer can also track these rating to overall check your business performance. You might lose some business without having it in your knowledge.
2) With consumer credit frauds those are increasing rapidly, it becomes mandatory to check your transactions.