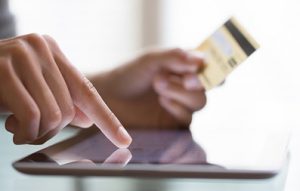 When you get started with a small business figuring out the right point of sale systems that do best by you and your business can be a difficult feat. It simply isn't a matter of expenses, but also of compatibility, overall cost, and ease of use.
Here are 20 point of sale systems that you can choose from.
1. Shopify.
Shopify markets itself in many ways- but the best way to put it would be- a POS that can flex itself to fit almost every need of all kinds of businesses. Their prices are also something to drive home about- starting as low as 29 USD per month. But that isn't all- Shopify is also one of the easiest to use and learn software there ever was. Their user interface is something to write home about. The entire software requires little to no training to use.
It also syncs itself perfectly- across devices such as smartphones and tablets. But more so, there is a simplification in the choosing process. You see, since this might just be your first time looking at POS systems- a simplification makes them easier to understand. Shopify is classified into three- Basic Shopify aimed at starters and those looking to break into the market, Shopify for those currently in their growth phase and running a stable business, and Advanced Shopify for those with a business who's scaling at a fast rate. The rates and services provided differ as well- and you can even customize. With Shopify, all you need is a goal in mind and one of the best point of sale systems in the market takes care of the rest.
2. TouchBistro.
As a restauranteur, this is probably an ideal POS system for you. This is both user-friendly and is designed such that any needs of anyone in the restaurant industry is met with ease and at an affordable price. Its basic model is based on the fact that mobile payments are becoming more and more common- so it can definitely help your modernize and streamline your payment options for customers. Here too you have various pricing structures to choose from- starting with a basic 69 USD per month and going up to 399 USD per month for unlimited access.
3. Vend.
Within the US, Vend is a popular POS system. Vend focuses on making it easier for businesses to sell by making payments by customers quick and effective. Vend also allows the business itself to have a say in the payment method it would like to have- be it gift cards or credit/debit cards. There are both PC and iOS versions available. The prices start at 69 USD per month for a single system with three user outlets. There is also an advanced package at 79 USD- which enlists a single outlet but with unlimited users. And finally, the multi-outlet with unlimited users costs about 199 USD per month.
4. Brilliant POS.
What might have been a good idea a while ago has gone a little stale. With a starting price of 399 USD, this POS system allows businesses to set up cash registers, a receipt printer, a barcode scanner, and one terminal. There is even a cloud server to store all of the data. However, lack of much flexibility in cost and services makes Brilliant a paler choice in comparison.
5. POS Nation.
Customization takes centre stage with POS Nation. The POS allows the business in question to understand and manage all and every aspect of the operational process- better equipping them to make decisions. You choose the system by picking software, hardware, and everything else that comes before and after- all to the end of increasing both profit and productivity.
6. Lightspeed.
Especially designed for small and medium business in the retail and restaurant sector, this POS system provider is based in Canada. It is a cloud based solution, and one of the most powerful out there. It focuses more on local businesses by equipping them with means to streamline payments and a store management system all in one- along with data analytics to give a clearer picture of performance. Pricing options start at 99 USD per month.
7. Tiger POS.
If you're a liquor store owner then this is the POS system that was built keeping you in mind. It's a basic POS system- with age verification, shelf labelling, integrated security camera, and reporting alongside purchasing and receiving software.
8. Square Up.
If you're not keen on high-end security and want something basic that simply gets the job done, then this free software POS is for you. It'll grow alongside your business with features that allow you to make and receive payments, inventory, and digital receipts. It isn't customized and is a general system that can be used by everyone.
9. Revel.
For better or for worse, Revel actually has features that go beyond it's simple POS capabilities. However, a basic standard terminal by Revel comes with an iPad, printer, access point for wi-fi, payment device, a secure cash drawer, and a POS stand. You'll have to approach revel if you want a price quotation and since Revel is very generic in their services, you'll find a POS that suits your business.
10. Acme.
This POS system is built for retail. It focuses on security sinc avoiding fraudulent sales is one of the biggest problems in retail today. You can get the Acme Wonder Bundle for 1495 USD with a rental cost of 19 USD per month. It includes printer, barcode scanner, POS software, and a Windows 10 computer.
11. Banq.
You have 4 package options – basic, small, medium, and large. And the POS is made specifically for salon, spa, and retail solutions. You essentially get a cash register with a bunch of features- multi language, in-built CRM capable of stock transfers, tracking gift card balances, and purchase ordering, along with a few other innovative features.
12. ShopKeep.
This POS systems' pricing structure is slightly different- starting with a standard price of 2.50 USD per day. If you opt for the hardware structure you will get an iPad enclosure, readers, and printers with cash registers and any other hardware needed for streamlining the POS.
13. Franpos.
If you're looking to improve both employee and customer services, Franpos is a great POS system to turn to. You get competitive prices and a seven day free trial. Cloud connectivity, multi-unit management, IT and operational savings, and an on-demand access are all part of this POS- all of these systems help small business across America.
14. Lavu.
This POS is customized for catering establishments. You get some of the fastest payment processing rates in the industry, shift scheduling, and a menu/restaurant layout customization feature. Not to mention the 24×7 customer care in the US. a single terminal by Lavu will start at 59 USD per month.
15. Cashier Live.
Your run of the miss POS software- does everything from ringing up sales, to generating reports and helping the business manage staff and inventory. If you've a pharmacy or boutique- you're entitled to other special features as well. For unlimited access, the cost starts as little as 75 USD per month.
16. Bindo.
With more than 300 features, Bindo really takes customization and streamlining seriously. You even get feedback through reports on what best to do next. You can start at 79 USD per month – but be careful, the cost builds up fast alongside the features that you might choose to get.
17. Springboard.
Another easy to sync POS system that works on PC and mobile phones, Springboard is a customized software for retail POS. The flexible packs start at 79 USD per month- and is easily scalable and three-tiered.
This is simply a mobile app that works as a credit card reader – turning it into an extremely simple yet effective POS addition to businesses who take credit payments. Automatic invoicing and digital receipts along with barcode scanning are just a few features of the app. You will pay for the card reader of course, and then go as low as 1.5 percent per transaction.
19. Toast.
Another POS solution especially for restauranteurs, Toast allows for delivery tracking, online ordering, and even real time reporting. It's main aim is to increase profitability of restaurants.
20. ePOS.
One for the hospitality industry, this POS system includes online ordering system alongside a payment system and even a CRM. It can be incredibly easy to use and sync, allowing you to generate reports from anywhere else in real time. You can start with 15 USD per week, or buy the system for 1799 USD.
Before opening a new business you will need a POS system suited for your type of business and a payment processing platform – you may also want to check review websites like comparisun to understand more about these different POS systems so you can make an informed decision.