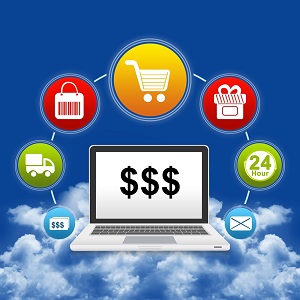 A business website is a great way to communicate with your audiences and deliver value using quality content. Did you know that a website itself is a powerful tool that can be used to generate passive income in the process? There are lots of ways to monetize your website that vary from easy and general like selling content or advertising and more laborious like creating sales funnels. We are going to share some tips applicable to all business situations.
Even if you want to make money from website without ads, we've got some ideas for you.
But before you start, here are…
2 fundamental conditions of successful monetization.
1. Great content. Establish your business as a thought leader in your niche by updating your website with high-quality content on a regular basis. The main requirement for content – it must strongly resonate with your audience.
2. Strong traffic. If no one visits your website, content is useless and monetization is impossible. If your traffic is low, consider leveraging Facebook or PPC advertising and SEO.
Website monetization ideas (without ads involved).
Sell your own course, eBooks or premium content.
Mastered something on an expert level while doing your business? Don't share your entire know-how for free as content. Instead, think about selling your expertise in a form of a paid online course, eBooks or create a premium membership for clients who want to access your best content. If your business is specializing in the education of any kind, online courses are an absolute must-have. A variety of online course marketplaces and tech solutions available make the process of sharing knowledge easy.
Advise or sell your own product.
After you establish your business (or yourself) as an authority in your niche, you may see a need in consulting or a very specific product to address specific needs. If you come up with a right, unique and relevant product, you'll get even more loyal clients and, of course, 100% of the revenue.
Create a site, monetize, repeat.
If you are really good at monetizing, why not create another site and repeat the same success? By the way, there is another way to earn money on creating a website that monetizes well – you can sell them. Some websites can be sold for like 20-fold the monthly earnings they yield. Look for buyers on auctions and online marketplaces.
Website monetization ideas (ads involved).
Affiliate marketing.
If you don't have your own product to sell, you can help sell someone other's one and earn a commission. This is called affiliate marketing. Choose an affiliate program that is relevant to your audience, then direct your leads to that brand's website and get your money if your lead buys from that brand – and if you don't know how, here are some affiliate marketing tips you may want to follow. If you don't feel like hyping, choose great brands you are passionate with (and those bringing value to your audience). Then promoting them will flow naturally and easily.
Google AdSense.
If you get registered in the program, Google will analyze your content and choose very niche and relevant ads to automatically place them on your website. You'll get a small commission every time your visitor clicks on an ad banner.
Sell your ad space.
If your website gets a huge amount of traffic, you'll be approached by other businesses wanting to place their ads on your popular platform. By selling them the actual space on your website, you get 100% of the revenue. This monetizing method gives you a better control over the process since it's you who decide which ads to allow and how much to charge.
Advertise someone else's content.
Another name of this monetization method is "native advertising". Content networks such as Taboola or Outbrain will place content suggestions from other providers at the bottom of your own content, and you'll get a commission on a per-click basis.