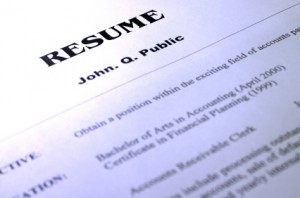 When you are looking for a job or making a career change, it is important to have a well-designed resume. Many people think they can do without one. The good news is you can. The bad news is, however, that other candidates seeking the same position will have an edge over you. Because they made use of a resume builder of some sort.
A resume builder is easy to use. It shows you how to better position and format the information that you input.
Grammar errors are virtually eliminated. You do not know the person who will review your resume. Sometimes, they are easy going and will let small errors pass. Other times, the person will reject your resume if it is unprofessional or if it contains errors.
In many ways, using a resume builder is like having your own personal assistant who will craft a resume for you.
List of Resume Builders.
When it comes to resume builders, there are quite a few of them on the Internet. Below, you will list some of the most popular ones:
What makes a resume builder good?
We want it all and we want it now! Using a resume builder is the fastest and most efficient method to craft a quality resume. Here are some tips to identify the best resume builder for your use.
1. A good resume builder is user-friendly. Depending on the position you are seeking, you want a resume that you can finetune to highlight particular skills, which will make your resume customized to the position you are applying for.
2. Your resume builder must give you options. Does it have different templates to choose from? If so, that is the tool to use. There are many different resume designs and styles today. You need to choose the one that is simple and effective.
3. A good resume builder should be able to guide you through the whole process. It should not leave you in the lurch making you figure out what to put where.
Conclusion.
Before you sit down to craft your resume, take the time to gather all the information you need. That will include collecting references from your past employers. You do not have to explain why you left or are looking to leave. All you need is to stress that you want a position where you can use your skills and have the ability to grow professionally.
The last line of your resume should read "References available upon request." Be sure you have that list available, which would include the names, addresses, and phone numbers of those who might get contacted.