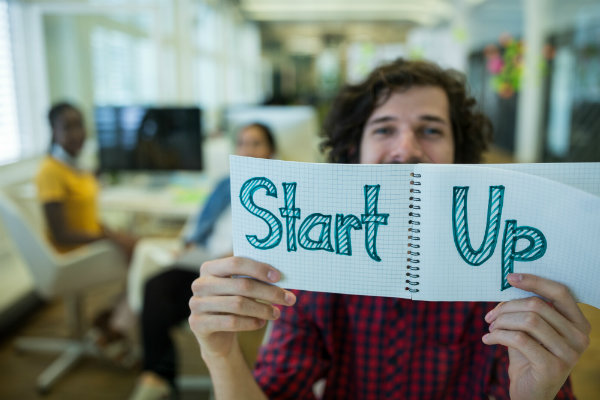 by Dustin Ray of Incfile
Maybe you woke up one day and decided to start a business on a whim. Or maybe you sat long and hard, mulling over your business idea in your head for years before finally taking action. Maybe you fell into becoming an entrepreneur by accident.
However you got here, you did it for a reason. And if you haven't already, you will soon experience the many (many!) ups and downs of owning and operating a business. The reassuring thing to note is that you aren't alone in your quest to get your business up and running — there's plenty of help available.
It definitely makes things easier when you have guidance about what you need to know and do before starting your business adventure. There are plenty of things you can and should do before starting your Limited Liability Company (LLC), but here are three big recommendations to keep in mind.
1. Gather Capital.
Money unfortunately makes the world go around, and you will need plenty of it when forming and running your business. So before you start your LLC, scrape up as much money as you can.
Whether you gather money from private investors, personal savings, initial sales, loans, etc., you will need it to fund things like employee salaries (or your own salary), website hosting, marketing tactics, social media advertisements, office or storefront space, technology, merchandise and much more.
You should also set aside at least a small contingency fund for any financial hiccups that could pop up at any time. That way you're prepared and can keep your business afloat if a storm hits.
2. Name Your Business, Baby.
Naming your business is like naming your baby — it's hard. You want to pick the right name: one that feels just perfect, is easy to pronounce, is unique and really speaks to what you represent while telling a memorable, compelling story. No problem, right??
So you do research, make a list of potentials, cross off the duds and finally decide on the perfect name. But the process can be more complicated when you find out there are rules when it comes to naming your LLC.
For example, you aren't allowed to have the same business name as any other business already operating in your state. You will need to conduct a thorough business entity name search to confirm your chosen name is in the clear before making it official. Some states also have specific naming conventions you must follow, so be sure to check these out before you decide.
Your LLC's name is just one key factor in the checklist of forming a business. There are other required steps you must complete that also vary from state to state, so be sure to learn more about your state's LLC nuances.
After it's official and you've filed all your LLC paperwork, then go ahead and purchase all of your branding, like a logo and website. But only do this once your name is official — not a minute before.
3. Remind Yourself Of the "Why".
Yes, money and your brand's identity are both important factors to consider when starting your LLC. But at the end of the day, the most important thing you must constantly do is so simple but extremely challenging: You need to remind yourself why you wanted to start your business in the first place.
Whether you're meeting a need in the marketplace, attempting to change lives or just think it would be fun to own a company…whatever your reason or mission, you'll want to remember it when things get rough (or even in the exciting times when you consider expanding).
So keep your vision handy. Write your goal on a sticky note and put it on your laptop. Set an alarm clock reminder every day to say your dream aloud. Ask a friend or advisor to hold you accountable.
You'll likely encounter plenty of challenges that make you rethink your decision to become a business owner — but your "why" should be strong enough to overcome them all. Without the willpower of a why, the business will crumble, no matter what sort of preparatory work you've put in.
Dustin Ray leads business development and growth initiatives at Incfile, a national online incorporation service company specializing in business formation and small business services. At Incfile, Dustin's primary focus is to grow revenue and secure strategic partnerships that compliment a set of robust services to help entrepreneurs launch new businesses.