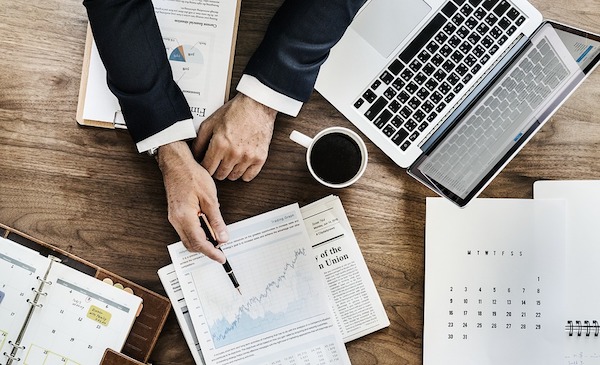 by Nicky Bowers, director of LetLoos
You don't often get into a niche market by casting a wide net, but there are broad service requirements in almost every industry. The key to developing an enduring business model is to find a market for your product that needs your input or expertise.
In other words, you need to have an extremely niche product or service that is demanded by a wide — and most importantly, profitable — audience.
An Analogy.
If you think of food as a broad market, you can start to think of wide niches that exist within that framework. If your business plan is simply to sell, promote and generally be a cheerleader for food, you're not going to stand out.
Focusing on fruit, for example, might start to narrow the field. But, again, if your business is simply fruit and fruit alone, you won't know where to begin and nor will your potential customers, if you get this broad business off the ground.
So next you choose a fruit, let's say apples, and you choose a location where that fruit is universally loved. You then find the best apples and make it your duty to tell everyone about those apples and make it abundantly clear that these are the best, and so on and so forth.
Better yet, you decide to sell the apple seeds or the best apple tree growth product you've found, because the market has started to depend on you. And because everyone's busy thinking about how much they like the final product — the apples — your integral niche service remains yours and will endure.
Everyone (in this analogy, anyway!) wants what you have, but your market could still be described as 'niche', as you're specialising in one product. You can take your product elsewhere, but your core business is these apples, sold to these people.
Take an Industry and Work Inwardly from There.
Let's take a look at a real-world example. The construction industry is a broad market, so if you are looking to make a mark, you should first think about the sub-groups or processes that keep the industry moving. If an army marches on its stomach, what does the construction industry require to keep heading in the right direction? Digital communications solutions? Materials innovation?
There are, of course, building materials that are required across the industry, but this might be a little difficult to break into, as the purchase of materials is a specialised field that may require a large initial investment. Unless you're already an expert or have a keen interest in a specific material, you're still thinking too broadly.
Construction needs people, and people need jobs. You could look at very specific skill sets required at certain stages of the construction process and make it your business to know a select few roles back to front. This way, your niche becomes your ability to place highly skilled individuals across the wider industry.
Niche Product or Service; Broad Market.
What do you do well? What are you interested in? What could you contribute that will always be needed by your chosen market? It's often wise to look at the less glamorous elements of what keeps an industry in motion. To keep with the construction theme, building sites will always need portable toilets, for example. In fact, most industries will need waste management in some form or other.
If you can position yourself to do one element of that particularly unsexy process very well, you have a niche product or service that applies to a broad market. Spotting these 'wide niches' takes time, but when you find yours, the benefit will lie in your ability to confidently advertise that you can take care of the process to such a level that your client doesn't want to think about doing it in-house.
Do not make the mistake of casting a wide net. Make it your business to cast lots of little, targeted nets, all the same shape and made of the same material, in pockets of a broad market where you know you'll land a catch.
Nicky Bowers is a successful entrepreneur with a wealth of experience in the sanitation industry. Nicky provides portable sanitation solutions to businesses across both the construction and events sectors with his company, LetLoos.