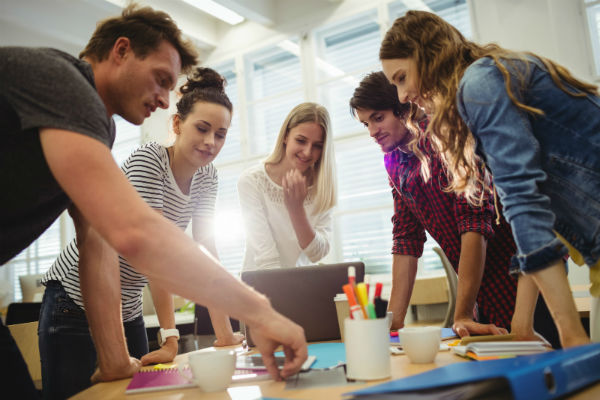 by Anand Srinivasan, founder of LeadJoint.com
A sales team is the lifeblood of any B2B organization. It is one of the few 'profit centers' in your company that is responsible for bringing in revenues. To put this in other words, the success of a business depends to a great extent on their sales team.
Typically, new SDRs (Sales development representatives) are made to 'shadow' senior members of the sales team in order to pick up the nuances of trade and build their expertise. Startups however do not enjoy this luxury for two reasons. Firstly, a growing startup always has more fresh recruits than senior members. Grooming through shadowing is not feasible in many instances. Secondly, bootstrapped startups may not be able to afford such elaborate training processes that cost time and money.
The objective of a startup is to nurture and build a sales team quickly and effectively without a lot of overhead. Here are a few tips to achieve that.
Modify the sales process.
In a small organization, a sales team member is not just responsible for identifying prospects and signing up for your business, but in many instances, is also responsible for post-sales support and relationship management. The reason this is the case is because of a genuine lack of specialists in the organization.
One way to nurture new sales recruits is by training them on the non-core aspects of the sales job. For instance, a new SDR may be made in charge of identifying new prospects and setting up the initial meeting. Alternately, they may be asked to manage relationships once the customer has been signed up.
This strategy serves two purposes. Firstly, it eases the burden of your current SDRs by allowing them to focus on the core aspects of their job. Also, this strategy helps the new recruits to ease into their roles by understanding the various dimensions of business well before they start contributing in their intended roles.
Create new training schedules.
Sales recruits in a small organization do not have the luxury of attending elaborate onboarding and induction programs to get themselves trained for the job. Besides the paucity of time and resources, this is also because the organization may not have full-time professionals to build such training programs.
There are two ways to fix this problem. One way to do it would be to purchase professional sales training programs from third party sources. The advantage with this strategy is that your organization does not have to reinvent the wheel and create your own sales training programs. You could instead get content prepared by professionals for your own organizational use.
This strategy may not work if your SDR needs to be trained on proprietary information that cannot be obtained from third party sources. In such instances, it is a good idea to invest in microlearning-based training programs. Unlike traditional courses, these are short training modules that are just 3-10 minutes long and are meant to train learners on specific topics one-at-a-time. This offers startups a two-pronged advantage. Studies show that learners are more likely to remember concepts better when they are delivered in bite-sized formats. Moreover, such lessons are easy to prepare and thus allow senior team members to work on these modules in their spare time.
Train on the job. 
The two strategies above should help you nurture your fresh recruits to a point where they are knowledgeable about your industry and can contribute at their job. However, a lot of this is theoretical and sales members may not face the real challenges until they start selling. Customer needs are unique and your SDR is always likely to encounter fresh challenges with every new client they talk to.
This is expected and not all of these challenges can be adequately covered in the training process. For this reason, every new recruit must be assigned a mentor who they can talk to for advice. The job of a mentor is not to offer answers to their questions, but instead to direct new employees on how to approach a problem. Unlike shadowing, mentoring does not require full-time participation of either of the team members and is thus more effective in nurturing and training your new SDRs.
Employee training is a long term process and to run a successful business, it is important for all organizations, big and small, to establish standard operating procedures as early as they can. This helps set a uniform process in place that can be monitored and assessed to improve the productivity of the employees undergoing training.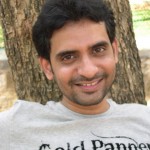 Anand Srinivasan is the founder of LeadJoint.com, an online lead generation tool for digital marketing agencies. He is also a part-time marketing consultant and has previously worked with some of the most promising Indian startups.